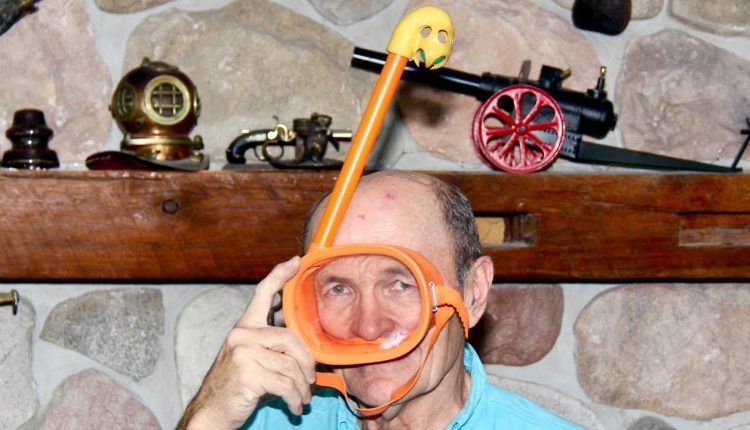 Vintage Scuba: Funny Snorkel Masks – S05E08


Snorkels today are safe, functional and kind of boring. Alec shows strange masks with built-in single and double hose snorkels that were big sellers when introduced.
*** In this episode of Vintage Scuba ***
– orange "Nisse" with side snorkel and ping-pong ball valve
– blue Champion "Combine Total" full face mask with top snorkel
– full face mask with chin fitting allowing mouth and nose breathing with a long top mounted snorkel
– Pirelli "Match" with a single tube snorkel and rubber air bag on the mask strap
– idea was to fill the bag on the surface and breath the air out of the mask strap bag to stay down longer
– Alec's 60 year old childhood Riviera Cannes white, twin snorkel mask with "panoramique scopic lens"
Check out my "Alec Peirce at the Ranch" channel for ranching and home ideas.
SCUBA TECH TIPS playlists
▶︎ Series 7:
▶︎ Series 6:
▶︎ Series 5:
▶︎ Series 4:
▶︎ Series 1, 2 & 3:
VINTAGE SCUBA playlists
▶︎ Series 5:
▶︎ Series 4:
▶︎ Series 3:
▶︎ Series 2:
▶︎ Series 1:
SEA HUNT REMEMBERED playlists
▶︎ Series 2:
▶︎ Series 1:
▶︎ SEA HUNT COLLECTOR website:

Rating: 4.90