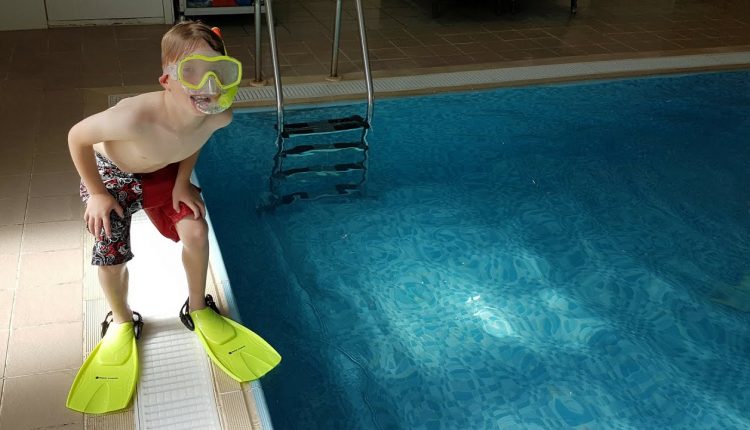 NEW KIDS FLIPPERS AND SNORKEL FOR JOSS
Subscribe to Weekends With Joss:
Instagram –
Sunday 7th July 2016
We're going to Barry and Cheryl's for lunch today and to go swimming! So first stop is to pop into town to get Joss some flippers that we promised him because he was so good last weekend. We went straight into Sports Direct as we knew that they did sell some, just not if they were in stock or not. We searched long and hard and we found not only flippers, but a full on snorkelling pack with snorkel and goggles too. Not only that but the only size they had in stock was age 7-9!!! Such a result and Joss was really excited to go swimming now.
We arrived at the pool after having lunch, we performed some magic in the changing rooms and then hit the water. Initially Joss kept getting water into the snorkel and struggled with it but soon got the hang of it. Before you know it he was bombing up and down the pool in the full snorkelling clobber and racing us at full speed. He was swimming lengths just breathing through the snorkel and not coming up for air which is really impressive considering he's never snorkelled before. We had some races and Joss was very fast, only just losing out to Becky who is a good swimmer. Joss beat me and I was trying to go full speed and couldn't keep up 🙁
After a good session in the pool we headed off to Nana's for dinner. Joss is going to France on Monday for another holiday! But he'll be back on Friday 🙂
Thanks for watching, hit the thumbs up and we'll see you next week!! #weekends #family #vloglife
Rating: 3.67