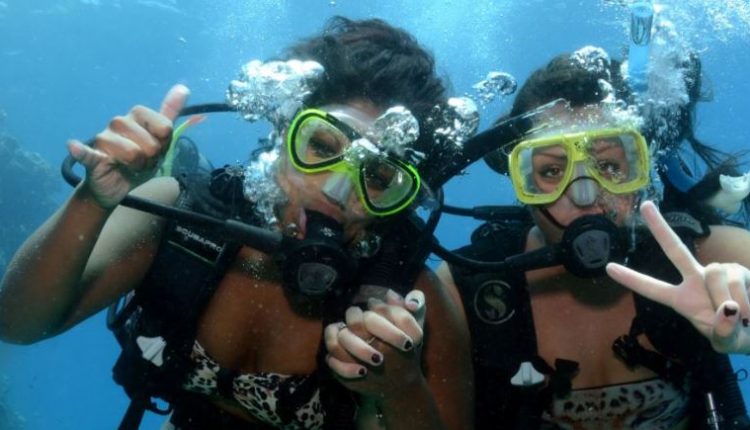 5 Destinations to Scuba Dive on a Tight Budget
Scuba diving is a great way to spend your vacation and it offers lots of fun for the entire family. However, it is often wrongly perceived as an expensive activity. The truth is that scuba diving can actually be both fun and affordable, as long as you choose your destination carefully. With that in mind, let's look out 5 great destinations where you can enjoy scuba diving without blowing your budget!
The Caribbean Island of Bonaire
If you are an experienced diver then one of the cheapest destinations to go diving is Bonaire in the Caribbean. This area is packed with independent dive opportunities for those who are confident enough to simply hire some gear and head out into the water. With some stunning sealife to observe and some of the world's most iconic wreck sites there is plenty to see under the waves.
Roatan – The Largest of Honduras' Bay Islands
Honduras is a very popular spot for enthusiasts and Roatan in particular is a hot bed of dive shops and budget accommodation. The island has a 340 mile long reef which plays host to hundreds of different species. You can enjoy a range of scuba diving experiences for all abilities including swim through dives, boat drop off and deep dives around some local wreck sites.
Scuba Diving in Hawaii
Hawaii is one destination that is renamed for scuba diving and admittedly it can be a fairly pricey vacation destination. However, you will also find some great package deals, especially around the Hanauma Bay area. If you stay away from the big resorts you will also find some budget accommodation.
The Florida Keys
One of the great things about choosing the Florida Keys for your scuba diving trip is that it is so easily accessible. The area has an abundance of accommodation options and dive shops for you to choose from. In terms of the diving itself, you can explore the world's third largest barrier reef where you will see moray eels and sea turtles. Alternately, if you have a little more experience the wreck of the USS Vandenberg offers a deep dive experience that you will not soon forget!
Cozumel & Costa Maya
Sometimes Mexico is seen as a luxury destination and that may well be true of the larger resorts; however, a flight from the United States to Mexico can be as cheap as a long domestic flight! Less touristy spots like Cozumel and Costa Maya offer some excellent scuba diving opportunities to explore the beautiful corals of the Chinchorro Banks without the large price tag.
Nelly Bee