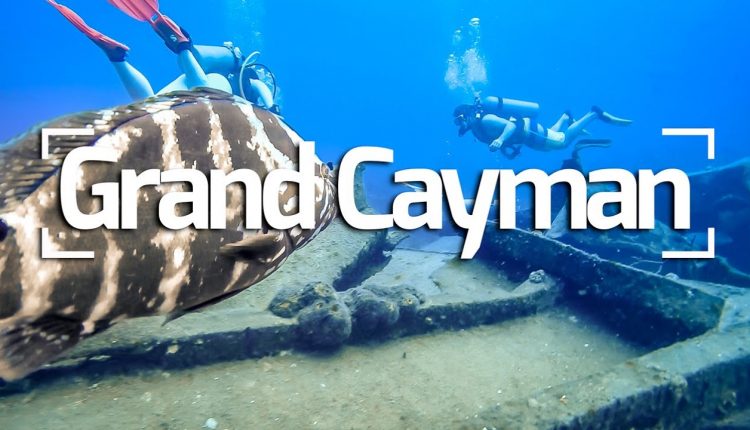 CAYMAN ISLANDS SCUBA DIVE SHIPWRECK


In the final video from our Carnival cruise, we went SCUBA diving in the Cayman Islands' crystal-clear water to check out a shipwreck.
#Sponsored by Carnival
SUBSCRIBE & BECOME A VAGABUDDY!
VAGABROTHERS: We're Marko and Alex Ayling, brothers, backpackers, and video bloggers on a mission to explore the world through its people. We're on the road all the time, cranking out videos a few times a week. Subscribe and join the adventure!
+ INSTAGRAM:
+ TWITTER:
+ FACEBOOK:
+ SNAPCHAT & STORIE: @Vagabrothers
+ WEB:
TUNES BY:
DJ ELE:
SNARES:
Want to help fund our travels? If you are going to buy something from Amazon, click on the links below before you make your purchase and we'll get a percentage of your final sale. Cheers!
This film was made with:
– F-Stop Satori Backpack:
– Sony A7s Mirrorless Camera:
– Sony 24-70mm F4 Vario Tessar Lens
– Sony 24-240mm f/3.5-6.3 Zoom Lens
– Sony Cyber Shot RX100iv
– DJI Inspire 1 Drone (2 Controller)
– Go Pro Hero 3+:
– Go Pro Suction Cup Mount:
– Go Pro Accessory Kit:
– Promaster CX525 Tripod:
– Promaster Superlite 3-Way Head:
– SD 32GB Memory Sticks:
– Sennheiser MKE 400 Shotgun Mike:
– Zoom H1 Portable Digital Recorder:
– Joby GP3 GorillaPod:
– Pico Flex Table Dolly:
– Pelican 0915 Black SD Memory Card Protective Case:

Rating: 4.94