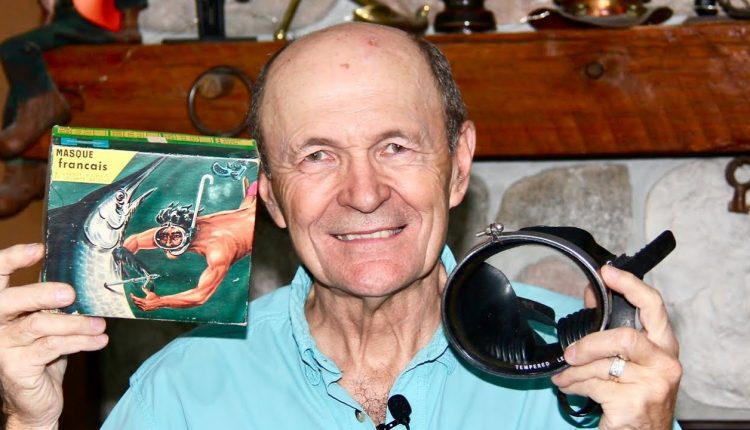 Vintage Scuba: Old Dive Masks – S05E06


Marketing of early dive masks included beautiful boxes, funny product claims and even safe diving tips. Alec shows old masks with plastic, glass and tempered glass lenses plus the interesting boxes they came in.
*** In this episode of Vintage Scuba ***
– a 1961 Healthways "Professional Deep Sea Dive Mask", glass lens $3.95 US new, model 1205
– endorsed by "Larry (Buster) Crabbe" and "Johnny Weissmuller", both played Tarzan in 1930's and 1940's movies
– the green "Dolfin Deluxe" with plastic globe lens
– a 1961 Healthways "Compensator Professional", Masque Français, $5.95 US new, model 1273 with tempered glass lens
– came in a beautiful box of a diver spearing a huge swordfish
– a 1961 Healthways "Skin and Scuba Diving Equipment" catalogue inside the mask box
Check out my "Alec Peirce at the Ranch" channel for ranching and home ideas.
SCUBA TECH TIPS playlists
▶︎ Series 7:
▶︎ Series 6:
▶︎ Series 5:
▶︎ Series 4:
▶︎ Series 1, 2 & 3:
VINTAGE SCUBA playlists
▶︎ Series 5:
▶︎ Series 4:
▶︎ Series 3:
▶︎ Series 2:
▶︎ Series 1:
SEA HUNT REMEMBERED playlists
▶︎ Series 2:
▶︎ Series 1:
▶︎ SEA HUNT COLLECTOR website:

Rating: 5.00