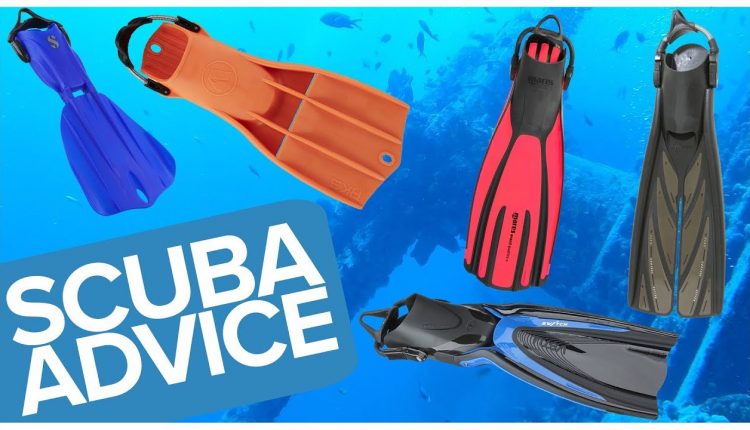 5 Of Our Favourite Fins
Shop Fins –
Fin advice –
Visit our shop –
Full foot fins are generally lighter and more flexible and are designed for snorkeling or diving in warm waters where the amount of equipment needed for diving is reduced, therefore reducing the energy required to propel the diver through the water. Full foot fins are designed to be worn barefoot or with specifically made fin socks which help to reduce discomfort from prolonged use.
Open heel fins are typically heavier duty fins engineered to produce significantly increased propulsion for divers. Open heel fins are by far the most commonly used fin for diving, especially in cooler waters where increased thermal protection and equipment is required to safely enjoy diving. The extra equipment that the diver carries also increases the resistance when moving through the water which means the fin materials need to be stronger and stiffer to work effectively.
products:
Apeks RK3 –
Tusa Hyflex Switch –
Atomic Splitfin –
Mares Avanti –
Scubapro Seawing –
::Contributors::
– Simply Scuba
– Scubapro
– Apeks
– Tusa
– Mares
– Mark Newman
– Shaun Johnson
………………………………
Social Links
Podcast:
Facebook:
Twitter:
Instagram:
To browse our huge range of top brand Scuba gear and equipment for all ages, with fast shipping and 28-day returns, visit
For more helpful product videos plus expert scuba diving advice, head to

Rating: 5.00