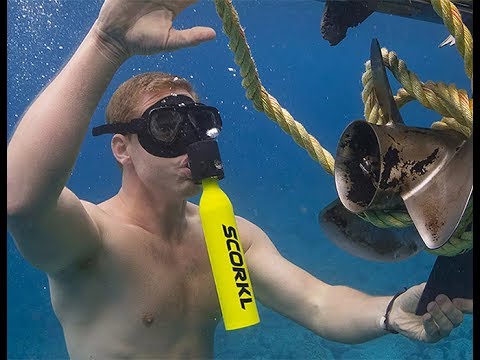 5 Awesome Summer Gadgets to Try Out This Year


Thank you for your time & Support
Please Share if You Liked it 🙂
5 Awesome Summer Gadgets to Try Out This Year
Comment below and let us know which one did you like?
Links:
01- Sublue:
02- SCORKL :
03- Evapolar 2:
04- Underwater Jet Pack :
05- PLOOTA :
01- Sublue WhiteShark Mix Underwater Scooter
The world's smallest water scooter equipped with double propellers for swimming,snorkeling,diving
02- SCORKL – Breathe underwater with TOTAL freedom
Scorkl is lightweight, portable, refillable via hand pump and gives you up to 10min underwater
03- Evapolar 2: Smart Personal Air Conditioner
Cools, humidifies and cleans the air creating your local perfect microclimate.
04- The x2 Sport Underwater Jet Pack
Release your inner superhero with the x2 Sport, the worlds first wearable underwater jetpack
05- PLOOTA – the first automatic sensor controlled safety device for swimmers.
•Subscribe for more tech!

Rating: 4.57