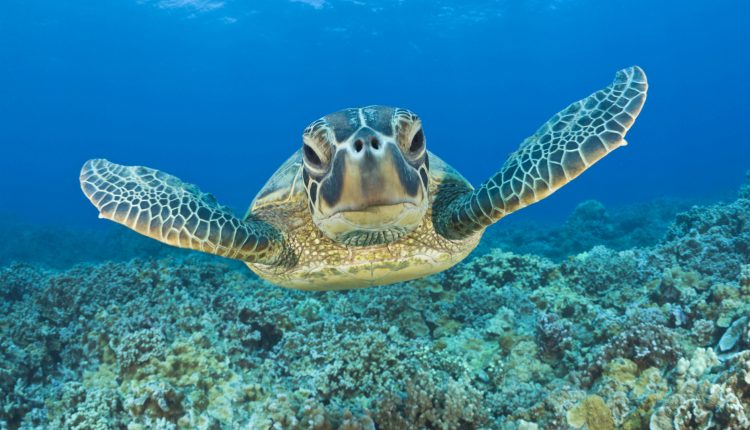 Best Places to Scuba Dive in Hawaii
Are you up for an adventure? Are you planning to go to Hawaii on holiday and do not know what to do? Perhaps you have heard of the great snorkeling opportunities that are available but you want more from your underwater adventures. If you are going to Hawaii and want to enjoy a one of kind experience then you need to consider going scuba diving at any of the fantastic scuba diving options that the islands offer visitors and locals alike.
For Beginners & Snorkelers
The great thing about going diving in Hawaii is that there is a broad range of scuba diving locations available that are suitable for all levels of scuba divers. If you have never tried this fantastic sport before and want to get some quick training and then try it out for the first time there are options available. Some locations that are great for beginner divers are also ideal for those people that want to start their experience with snorkeling.
Hanauma Bay on the island of Oahu is an ideal destination for people that are looking for an easy scuba experience or simply want to go snorkeling. Kealakekua Bay, which is in Kona, is another great destination for both water sports. It is also a great location for those interested in visiting a historical part of the Hawaiian Islands.
Scuba for Advanced Divers
All of the scuba diving options available in Hawaii offer the diver with an opportunity not only to enjoy the beautiful scenery that is found in Hawaii, it also offers scuba divers with a variety of underwater scenery to explore. A number of destinations offer great picnic and hiking options either before or after your scuba diving adventures.
Divers visiting Maui can travel via boat tour to Molokini for an experience they will not soon forget at this crescent shaped island named a State Marine Life and Bird Conservation District do to all the sea life present. Another great destination, perfect for advanced scuba divers is Kee Beach on Kauai. The offshore reefs offer exceptional scuba diving experiences for the advanced divers visiting Hawaii.
No matter what your skill level is with scuba diving, when visiting Hawaii you will find something to fit your level and desires. If you're an adventurer and you've never tried this type of sport than you're in for a fun surprise. Make sure you stay safe under water and have fun.
Nelly Bee