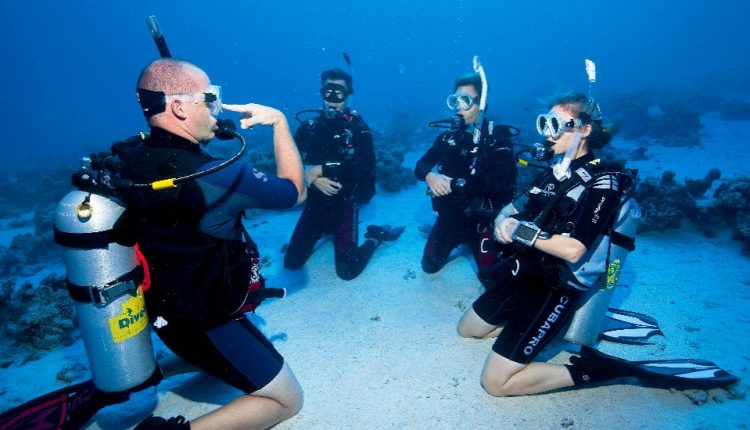 How to Start Scuba Diving
SCUBA stands for Self-Contained-Underwater-Breathing-Apparatus and has become popular the last few years because it's exciting, a sport for everyone and because the technology has made it easier and easier.
You probably remember Jacques Cousteau who has done very well for the SCUBA industry with his wonderful underwater videos. Since his videos and underwater explorations, SCUBA diving has become more and more popular. At the moment of writing (06/2006), PADI, the world's largest diving organisation has more than 130,000 dive professionals and around 5300 PADI Dive Centers and Resorts operating in 180 countries and territories.
Where do I find a dive center?
The best place for you to find a dive center is probably on the website of PADI (www.padi.com). You can find PADI dive centers in more than 180 countries. This means that you will probably locate one close to your home. You can contact the dive center with your requests and they will be more than happy to provide you with any information you need.
On holiday or rather at home?
That totally depends on what you want to do. You can even combine it! It is possible to do the theory and swimming pool lessons at your dive center at home, and to do your open water dives during your favourite diving holiday. It is called a referral, just ask your dive center to arrange it for you; most of the time they have special deals for you. Referrals are usually valid for 12 months so you can take your time for it.
Some popular destinations for SCUBA diving are the Red Sea and the Caribbean. Both destinations offer clear and relaxed conditions and have hundreds of dive centers to choose from.
You can find diving courses on Diving Answers, we collect diving courses from all over the world and put them on one page… simple! It is an easy way to find your first diving course and we would be more than happy to give you any advice in our forum or per email. Independent advice, because we do not sell holidays or courses our selves.
What to look for?
Don't only look at the price, look at the contact and response you get from the dive center as well, talk with your future instructor and staff, and ask many questions regarding the course, accommodation, study materials, exams, performance requirements etc. Diving instructors should have more than plenty of patience and most instructors are really friendly people who would love to help you out.
Don't be afraid because they train people everyday. Look for quality and not quantity. It is not important how long an instructor has been training or how many students he or she has trained so far. It is about how much effort, devotion and love he or she puts in their work. Do you rather certify with a diving instructor that makes sure that you know what you are doing or are you just looking for a certification? Remember: you pay for the course, not for a certification.
I promise you a fun and unforgettable adventure while breathing for the first time underwater. Have fun!
Source by Youri Vlag