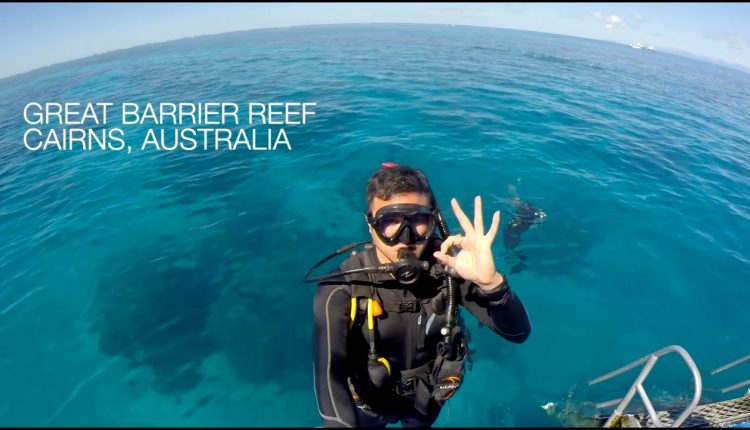 Scuba Diving @ The Great Barrier Reef – April 2015


Video footage from my incredible scuba diving trip to the Great Barrier Reef off the coast of Cairns, Australia. The video doesn't do the incredible experience complete justice.
Out of the nine dives we did, I took a camera down on only four of the dives. There were so many beautiful vistas and interesting creatures that I would have never imagined.
Thanks to all of the shipmates, dive instructors, and new friends that made the trip not only amazing, but truly memorable.
Location:
The Great Barrier Reef from Cairns, Australia
Music:
Metric – Breathing Underwater
Best Lyric: "Is this my life? | Am I breathing underwater?"
Credit:
Video Footage from David Dat Nguyen & Tom Massey
Cameras:
GoPro 3+ & GoPro 4

source