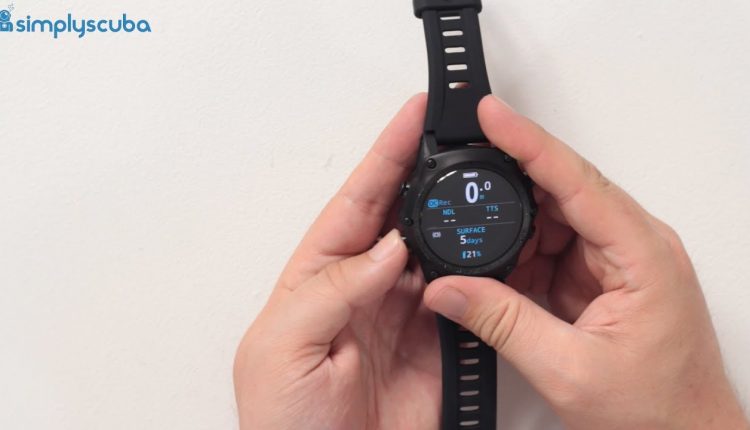 Shearwater Teric Dive Computer Review


Shearwater Teric Dive Computer
Shop –
Scuba advice –
Visit our shop –
The Shearwater Teric Dive Computer is a full-color screen watch-sized dive computer with all the features and quality you expect from a shearwater computer but in a smaller package. Intuitive controls and navigation of the menus are what you expect from a shearwater and with the bright vivid display that you can customize you can really make this computer yours. The name Teric is a shortened version of Petric which means of, relating to, or resembling a wing continuing the tradition of naming their computers with a P but changing things slightly because it's a watch-sized computer.
Custom
You can choose the color scheme and layout of the screen both as a normal wrist watch for the surface and under the water.
Air Integrated
The Teric can connect to one or two wireless air transmitters so you can see your gas supply remaining and breathing rate.
Rechargeable
Included with the watch is a wireless inductive charger so you can keep it topped up but it will last a good 50+ hours in watch mode or 30+ hours in dive mode from a full charge.
Freediving
Along with the usual open circuit and closed circuit diving modes you expect from a Shearwater the Teric also has an apnea mode built in so you can take it freediving and it will record all of your dives.
MODES
OC REC 3 gas nitrox recreational computer
OC TEC Multigas, trimix decompression computer
CC/BO Closed circuit fixed PPO2
Gauge Bottom timer with stopwatch and dive logging
Freediving Configurable sampling rates and alarms
FEATURES
Decompression Computer
Air Integrated
Number of Transmitters (Optional) Up to 2
3 axis, tilt compensated, digital compass
Bluetooth LE
Switchable audible & vibration alerts
Upgradeable Firmware
316 Stainless Bezel & Buttons
22mm Strap Size (Extender Included)
Ballistic Nylon Polymer Case
OPTIONAL ADD-ONS & ACCESSORIES
Wireless AI Transmitter
Various Strap Colors
SPECIFICATIONS
Screen Resolution 400 x 400
Display Type Full Colour AMOLED
Display Size 1.39″
Sapphire Window
Battery Type Rechargeable Li-ion Battery
Rechargeable battery; factory replaceable
Battery Life (AI enabled)
30+ Hours (Dive Mode)
50+ Hour (Watch Mode)
Wireless Charging Station
Number of Gases: 5 OC / 5 CC
Depth Rating: 200m / 660ft
Dive Log Capacity: (10-second rate) 500 Hours
::Contributors::
– Shearwater
– Simply Scuba
– Mark Newman
– Shaun Johnson
………………………………
Social Links
Podcast:
Facebook:
Twitter:
Instagram:
To browse our huge range of top brand Scuba gear and equipment for all ages, with fast shipping and 28-day returns, visit
For more helpful product videos plus expert scuba diving advice, head to

Rating: 4.88