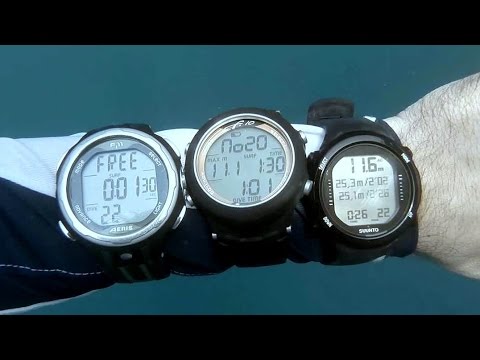 Suunto D4i vs Aeris F10 F11 | Freediving Watch Comparison


The 3 most popular freediving watches in the water to compared side by side.
Whether you are considering a purchase of a dive computer, or you already have one and want to see how it compares to the competition – this is the video!
I take the Aeris F10, the Suunto D4i Novo and the Aeris F11 for a dive.
Which one is the best? Well you can't go wrong with any of them, however the Aeris F10 And Sunnto D4i are definitely the easiest to use in the water.
Enjoy, and I'll be back with some more dive adventures when typhoon season comes to a end!
Support Me! Help fund new videos
Patreon ►
Paypal ►dean.fredericks@gmail.com
Freediver HD on social media
Facebook ►
Instagram ►
Youtube ►
Get the same gear I use – affiliate links
My Mask:
My Snorkel:
My Torch:
My Watch:
My Float:
My Camera:
My Dive Housing:
My Monopod:
Other gear I recommend – affiliate links
My Recommend Plastic Fins:
Another great watch:
GoPro mask:
GoPole:
dive computer, dive watch, review, comparison, Aeris F10 F11, Suunto D4i

Rating: 4.81