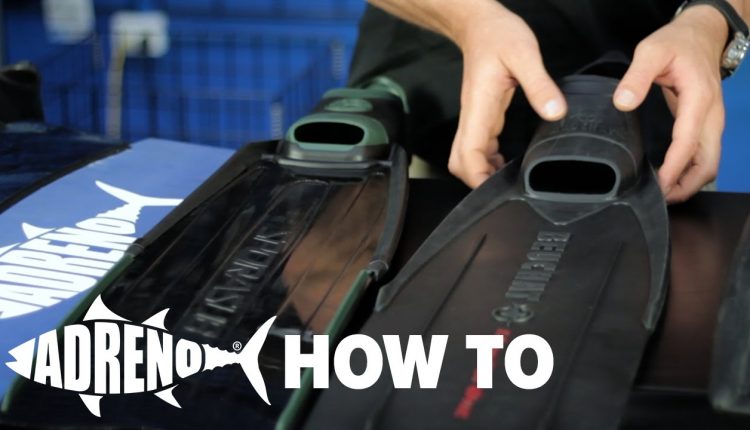 How To Choose Dive Fins | ADRENO


Adreno's Lucas Handley, The Underwater Hunter, summarises the differences in dive fin types.
Choosing the right fin is vital to give yourself the best performance in the water. Fins are designed for different purposes and for different people depending on their body type.
General snorkelling fins are comfortable and generally cheaper than most fins, perfect for relaxed snorkelling and exploring on those summer holidays.
Scuba diving fins are a little more advanced in their performance. Their range in performance is dependent on the material and shape of the fin from hard plastics through to rubbers. In general, you can expect the price you pay reflects the quality of the fin you purchase.
If you need fins for freediving, they will generally have longer blades, which have a lot of flex and allow for better efficiency in each kick. Small effort goes into long kicks and makes swimming in currents easier. A similar design is used for spearfishing where efficiency in each movement is required for deep dives over long time periods.
Using a hard blade is good when you need to move around more or to the surface quickly (for example when your breath hold is not as good) then a harder blade with the immediate response is preferable. If you're able to hold your breath longer and have more relaxed movement then you can use a softer blade. Softer blades also create less disturbance in the water and are less prone to scaring away fish.
Sometimes if you're looking to progress to a more advanced blade, you are able to remove and replace your old blade from your foot pocket given they are compatible.
Like, Favourite and Share this video!
Adreno's Website
Subscribe for more from Adreno!
Adreno Youtube Channel
Facebook
Instagram
Lucas' Instagram
Filmed & Edited by Oliver McLure
Music credited to Rory Anthony
Rating: 4.80