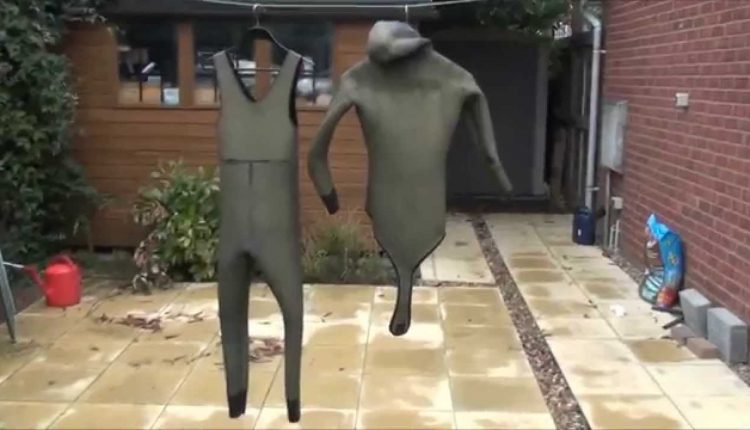 Freediving Spearfishing Wetsuit Mens Picasso Black medium


Freediving Spearfishing Wetsuit Picasso Black 5mm Apnea Medium 50
Only £80
This is for sale in UK ring 07982 065735 or via ebay.
This Picasso Freediving wetsuit is a 5mm black wetsuit that features "open cell" (smooth skin) on the inside of the suit to ensure the best fit to the skin and therefore reduce water movement. The open cell has a special coating applied that makes it easier to put on and reflect back heat.
The outer of the suit is nylon lined for durability and also features a loading pad on the chest.
It is a two part suit consisting of long john pants and a jacket with fitted hood and beaver tail. The two piece design, integrated hood and open cell ensure that water flushing is almost non-existent and that your body temp is kept as high as possible.
Condition
It had minimal usage so it is in excellent condition. Please look at the HD video and pictures which clearly show the condition and style. I have turned it inside out so that you can see that there are no splits etc. You would struggle to find a pre-owned wetsuit in better condition.
Size = 50
size tag on wetsuit says 50 (European)
The Picasso website says that this is:
•Height 5'4" to 5'10"
•Weight 9st 9lb to 11st 11lb
•Medium
I am 5'11 and this fitted perfectly except it was 1 inch too short for my legs. Hence the reason for sale. I have included dimensions on the pictures. Remember though that if these seem small the suit is very flexible and stretchy and will expand. This is what makes it warm because there is no neoprene flapping about.
TRY BEFORE YOU BUY – 07982 065735
Feel free to come here and view the wetsuit before committing yourself to it. Bring cash and you can take it away with you

Rating: 5.00