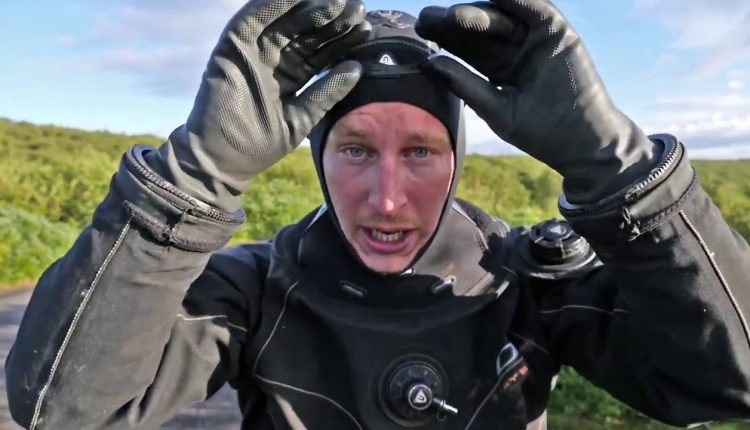 How To Drysuit Dive Like A Pro


If you are new to dry suit diving and want to know how the professionals do it, sit back, relax and watch this personalised bare bones tutorial on how to get ready, enter the water and finally dive inside a drysuit. The video features, pro diver, David Ramsay from Magmadive, a tour company that specialises in cold water dive trips and expeditions around the country of Iceland.
In the first half of the video, takes you through the basic steps to putting one the correct way and provides hints and tips to make you feel safer and more confident underwater. You'll see David dress from start to finish, highlighting areas such as thermal body protection, neck seals, valves, gloves, zips and various bits of gear that drysuit diver wear underwater. Just for laughs, you see the cameraman helping David get ready!!!
Then, in the second part of the video, David plunges into the Great Lake Thingvellir, where biting 2°C volcanically filtered glacial water flows in from silent groundwater springs, stretching the visibility as far as the eye can see, and at this particular spot, its about +100m (357ft).
IMPORTANT!!! Lastly, just a reminder to thrill seekers and individuals that want to tick their bucket lists. Do not attempt to dive in Iceland without the proper training, equipment and expert guidance from a reputable company. The water is much cooler than places like Thailand and the Red sea, so being sensible and wearing a dry suit makes the experience more comfortable. Remember that its better to be warm and dry than wet and cold. Here in Iceland we live and dive inside our dry suits, they are a way of exploring the many lakes, cracks and coastal areas without running into trouble. Good luck and happy diving!

Rating: 4.51