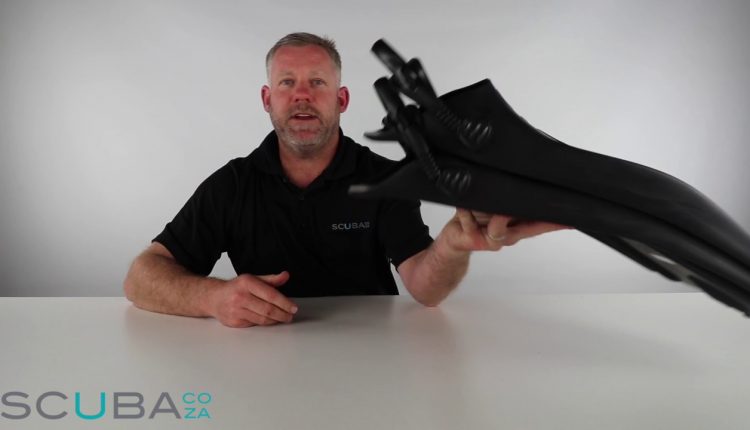 Scubapro Go Travel Fin, Product Review by Kevin Cook | SCUBA.co.za


ScubaPro Go Travel Fin
Like its name implies, ScubaPro's new GO fin is designed for travelling. The perfect addition to the
ScubaPro fin range, the GO fin is lightweight, comfortable, durable and virtually indestructible, all the while without comprising performance. It is easy to travel with and really fun to use – the ideal fin for travelling divers and water lovers the world over.
Lightweight: When it comes to premium travel fins, nothing compares to the GO when integrating high quality with light weight. For example, a pair of size M-L GO fins weighs in at a mere 1.2 kg/2.6 lbs, including bungee straps — again, that's for a pair.
Super Comfortable: A Barefoot Design combines the fitment benefits of an open heel fin, with the comfort and barefoot freedom of a full foot fin. The replaceable self-adjusting bungee heel strap allows for a versatile fit & the strap also makes it easy to don and doff. Fits comfortably against a bare heel — although will also accommodate neo socks for divers who prefer a little extra foot protection.
Ultra Durable: While extremely comfortable, the GO is also virtually indestructible. Its strong 100 percent Monprene® construction avoids the problems of de-lamination, broken blades and torn foot pockets that tend to plague average thermoplastic fins. This enables the GO to stand up to long-term, heavy-duty use.
Travel Friendly: Being lightweight is always a plus when traveling, but so is compactness. GO fins are designed to fit easily in IATA carry-on compliant luggage. Even better, they pack extremely well due to an innovative Piggy Back Stack system.

Rating: 5.00