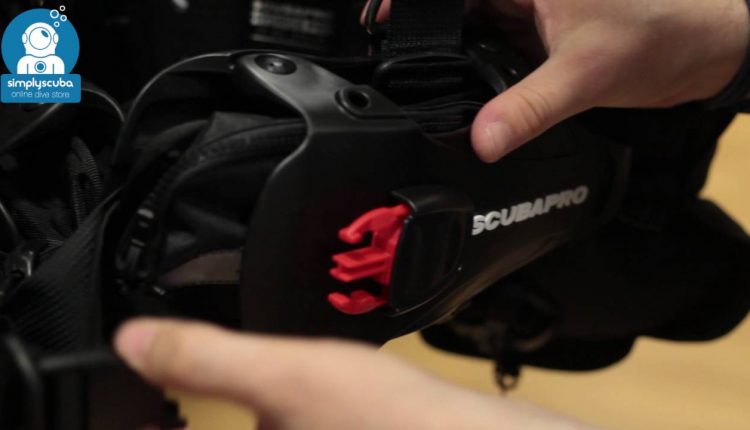 Scubapro Hydros Pro Men's BCD Review
The Scubapro Hydros Pro BCD is a revolutionary wing BCD using the same Monoprene as their Seawing Nova fins for a tough and flexible harness that grips and holds it's position. The modular design of the Hydros make it easy to add and remove sections to change how the BCD functions and weighs so you only need one BCD to be your lightweight travel wing and your tough integrated BC.
Tough Monoprene
The Monprene® is more durable than conventional materials and has higher resistance to UV, chemical and abrasion damage. The construction and materials has also made the Hydros Neutrally Buoyant with a near-zero inherent buoyancy so you don't have to worry about weight calculations so much.
Monoprene grips to you and your wetsuit so it isn't going to slip and shift when it's on and will dry instantly getting out of the water for a more comfortable kitting up on the 2nd dive.
Modular
The Hydros has been designed to be modular so you can personalise it to your needs, replace damaged parts and upgrade in the future. By adding or removing weight systems, bungees, D-Rings, accessories and pockets you can customise your BCD so if you need a striped down light travel BCD one day or one with integrated weights and pockets the next you can.
Features
Ultra Durable: Patented Injection Molded Monprene® Gel Harness is extremely resistant to UV, chemicals and abrasion. The fabric-free harness uses no velcro or zippers.
Instant Dry: Ideal for travel due to less water retention and lower post-dive weight.
"BC-4-Life" Modular Design: Customizable to add/remove weight systems, straps and pouches. Extended lifespan due to simplified repairs. Virtually every component, including buckles, can be replaced without stitching.
3D Ergonomic Design: Conforms to your body shape for maximum comfort.
Lightweight: Advanced materials keep weight low.
Neutrally Buoyant: Near-Zero inherent buoyancy requires less lead, resulting in better buoyancy control and much more enjoyable diving.
Body Grip Gel: Prevents BC from shifting and riding up.
Dual-Compound Backplate: Provides the ultimate in stability and comfort. Single tank band system allows for easier assembly.
Torso Flex Zone: Auto-adjusts to your torso length for excellent comfort and freedom of movement.
Articulated Shoulder Straps: Allow straps to adjust to your body shape to achieve a snug fit.
Kit-Up Assist: Holds shoulder straps open for easy donning.
Cross-Flow Channel: Unrestricted internal airflow reduces air trapping for enhanced maneuverability and easy deflation at any angle.
2-Stage Inflation: Tri-bungee system controls air distribution to maintain a compact shape under water and high lift capacity at the surface.
Dorsal Weight-Wing: Anti-abrasion and instant dry. Optimal "Outboard" trim pockets.
Buckle Weight System: Simple, safe and reliable quick-release buckles offer a fixed location for easy one-hand operation.
Multi-Mount Accessory Matrix: Multiple D-Rings and mounting points for a knife + light + SMB + hoses + crotch strap and much more.
Smart-Pack Design: Folding shoulder and waist straps pack into the wing, creating an unbelievably compact package for easy transport and storage.
To browse our huge range of top brand Scuba gear and equipment for all ages, with fast shipping and 28 day returns, visit
For more helpful product videos plus expert scuba diving advice, head to

Rating: 4.79