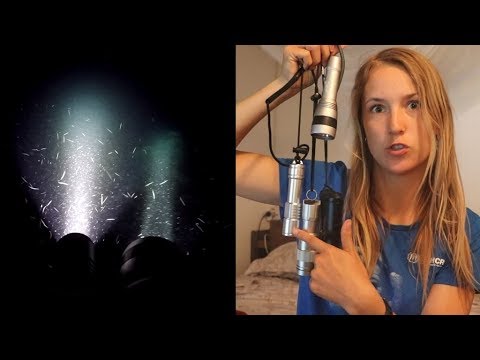 Scuba Diving Torch Review | Orcatorch, Mares, Aqualung and Deep Blue


Scuba Diving Torch review is here! I wanted to share my thoughts about some of the dive torches we have in our dive shop, and what features you should be looking out for?
What is the best button?
What luminosity is important?
How long do they stay charged?
Get them here now :
Orcatorch d520 :
Mares Eos :
Alu Trio Sub :
Big Blue :
Support the Plastic Free Fund while wearing epic shirts:
www.myveganexperiment.com/shop/
MAKE THE CHANGE:
The single greatest difference for the planet, your health, and yourself!
As per usual, if you're curious about any of my other videos….
Z E R O W A S T E
Travel Zero Waste :
How To Go Plastic Free :
How to make things out of t shirts :
Grow Your Own Food From Scraps :
Insect Repellent :
Households Cleaning Supplies :
V E G A N R E C I P E S :
Brownies :
Vegan Pie :
Playlist :
M I N I M A L I S M :
Decluttering Bikinis :
Minimalist Packing for Six Months :
~~
W E B S I T E :
I N S T A G R A M : @vegandiverkatt
F A C E B O O K :
T W I T T E R :
~
Camera Equipment :
Canon 80d :
Camtasia (editing software):
Tripod :
Gopro :

Rating: 4.82