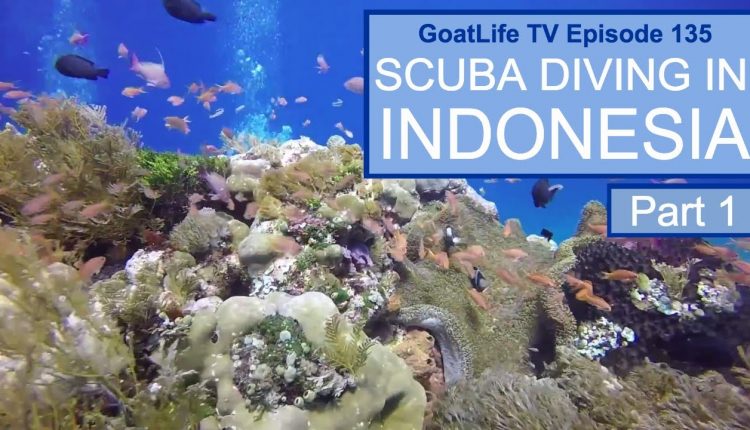 Diving In Alor: Perfect Visibility & Amazing Coral Reefs


In this week's episode it's just me (Nick) as the Goats were invited on the epic Trip Of Wonders scuba diving trip of 2017 by the Ministry of Tourism Indonesia and Wonderful Indonesia!
Because Dariece isn't a diver, she stayed back in Bali while I started the amazing 13 day diving trip to 3 of the top scuba locations in the world, Alor, Komodo and Raja Ampat in Indonesia.
The trip starts here in Alor and I have to say that it started off with a bang! The visibility and diversity of coral and fish life in Alor was astonishing, as you can see by the clips.
Diving in Alor is highly recommended and we have a guide on our blog to teach you exactly how to do it. Check it out here:
Thanks For Watching Guys!!!
Learn more about long-term and indefinite travel on our blog:
How Do We Make Money & Travel Full-Time?
Follow our journey!
Facebook: www.Facebook.com/GoatsOnTheRoad
Twitter: www.Twitter.com/GoatsOnTheRoad
Instagram:
This Video Was Shot Using:
Canon G7x Mark II
DJI Spark Drone
GoPro Hero 4
***All Music is used with the intention of copyright free usage. I don't intend to steal anyones music and always give full credit for music used in these videos. I find the videos from valid ROYALTY FREE sources. If the music in this video infringes on copyrights, please contact me.
Special Thanks to Wonderful Indonesia and The Ministry Of Tourism Indonesia for organizing The Trip of Wonders 2017 dive trip and inviting me to take part.
Some Clips Were Created By:
Pinneng & Gamala
Art of Scuba Diving
Rating: 5.00