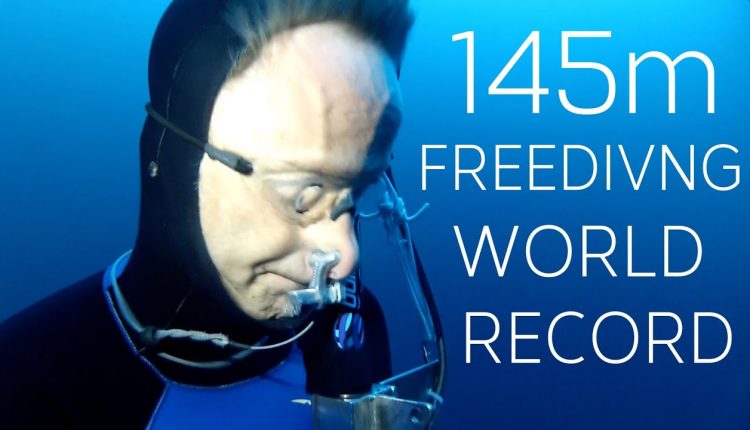 William Winram 145m Freediving World Record (VWT)


www.williamwinram.com
www.facebook.com/WilliamWinramPage
www.twitter.com/williamwinram
This video was not made for nor is it used for commercial purposes.
Music: Three Corners of Earth – The Fire Shall Devour Us
On September 3, 2013, Canadian Freediver William Winram successfully attempted a World Record Dive, on a single breath of air, in the discipline of Variable Weight to a depth of 145m. This dive took months of preparation and was conducted with the highest safety standards.This record has been officially ratified by the International Freediving Federation AIDA International.
Thank you to the following people without whom this record would not be possible:
Organizer, head of safety and coach:
Andrea Zuccari
AIDA judges:
Grant Graves
Pim Vermeulen
Safety coordinator Sergio Soria
Safety divers:
Natalie Doduc
Søren Frederiksen
Safety technical divers:
Jim Dowling
Antonio Bresciani
Stefano Davide
Osteopath:
Andrea Beil
Underwater videographer: Allie Crawford
Photographer: Alice Cattaneo
Administrative coordinator: Federica Innocente
Emergency Evacuation Team: Sharm el Sheikh Search & Rescue team
Tags: William Winram, Freediving, World Record, Variable Weight, Apnea, Breathhold, Diving, AIDA, VWT, depth, Record, Sharm el Sheikh…

Rating: 4.73