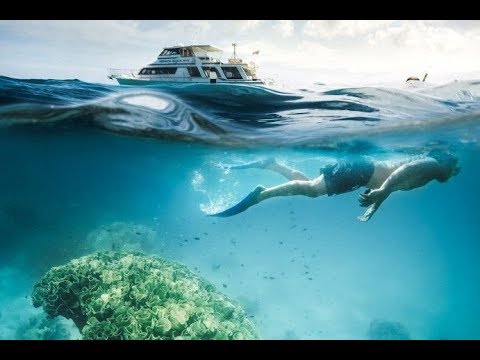 Dive and snorkel the Great Barrier Reef with a Marine Biologist


The largest living structure on the planet, diving or snorkelling the Great Barrier Reef is a must-do experience and from Cairns it's as easy as boarding one of the many tour boats from the Marina.
To really go underneath the surface, you can now join a marine biologist on a guided expedition. Marine biologist and owner of Reef Teach Gareth Phillips takes us on an in-depth journey of the Great Barrier Reef and educates us on this magnificent natural wonder.
Reef Teach is a land-based information show that gives visitors to Tropical North Queensland the chance to slip beneath the waves and gain an unbeatable life experience on their holiday (before they dive).
Explore what makes the Reef great:

Rating: 5.00