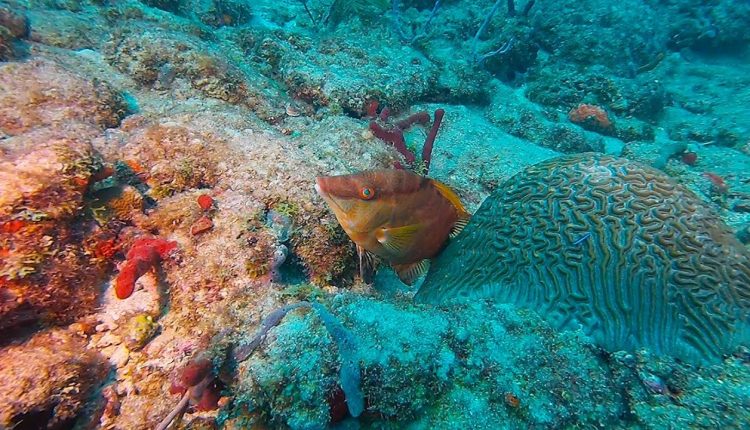 Scuba Diving at Barracuda Reef, Fort Lauderdale, Florida


My Wife and I did a couple of dives while spending a weekend in Ft. Lauderdale. It is a nice slow drift dive.
Surrounded by 29 mooring buoys–the first markers to be installed in Broward County–Barracuda reef is an excellent spot for fish-watching. Located a half-mile out from the John U. Lloyd State Recreational Area, this reef lies in 35 feet of water. The site has a high profile reef ledge that rises 10 to 15 feet from the bottom. This reef offers a sight similar to that of reefs in the Florida Keys with a healthy concentration of stag horn, star, and brain corals. Fish life is plentiful and lobsters, crabs, and moray eels can be found underneath ledges that rise about four feet from the bottom. Boat traffic is heavy in the area and divers should exercise caution when exploring this reef.
Filmed by Oleg Kaplun using GoPro Hero 2. Two Lights & Motion Sola 2000 Lights. Backscatter Red Filter
Over Time by Audionautix is licensed under a Creative Commons Attribution license (
Artist: