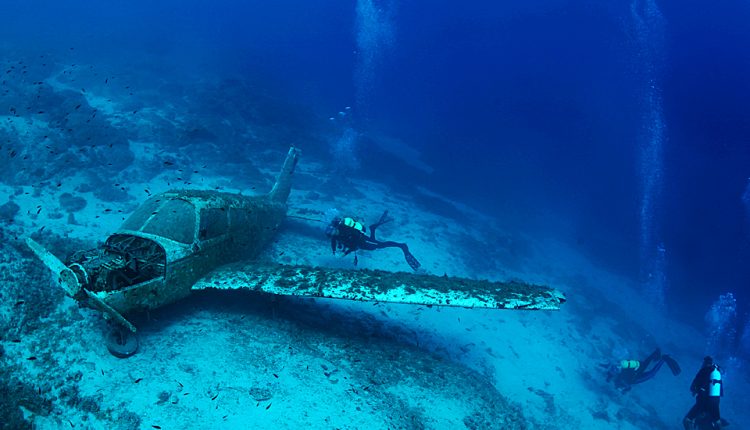 Scuba Diving in the Grecian Islands
A vacation in the islands of Greece is bound to be filled with enchanting sceneries, amidst its mesmerizing culture. And what do you know, the Grecian Islands offer a splendid getaway through its scuba diving tour packages. Dive sites in Greece provide enticing options to match varying levels of scuba diving certification. To help you plan your dive itinerary, find below a few recommended dive spots that would match your preferences for a Grecian diving adventure.
If you are up for coral reef diving, dive sites in Adiaviade, Santorini are teeming with vibrant coral reef formations that are inhabited by schools of groupers, red snappers, barracudas, octopuses, clam shells and sea anemones. Another dive site in Santorini is the Mansell Reef which is nestled at the heart of the open sea. Here you will be able to closely observe marine life as well as enjoy shallow and deep diving. On the other hand, beautiful and remote locations perfect for a scuba diving escapades can be found in Kontokali, Corfu which is home to a variety of moray eels, groupers and starfishes in its unspoiled waters.
Want to see thrilling underwater landscapes? A unique diving experience can be found in Caldera, Santorini with its underwater rock formations that arise from volcanic activity in the area. Another diving option in Santorini is Palaia Kameni wherein you could spot schools of fishes that inhabit volcanic rocks.
Wreck diving options are available at theVatera Wreck in Lesvos, where commercial wreck diving is popular. Meanwhile submerged at a depth of up to 30 meters is another wreck found in Patroklos Island. Both wreck sites can be easily penetrated by expert divers, that is likely accorded to the excellent visibility profile of its surrounding waters.
Scuba diving training centers, shops and operators. Beaches and hotels are affiliated with PADI-certified dive operators with whom you can consult for diving trip options. The Mediterranean Dive Club offers great services while scuba diving in Santorini waters. You can also enlist in PADI training courses being offered at the Aqua Divers Club located just near the Calypso Hotel in Athens. Meanwhile, the Seven Islands Dive Centre in Corfu also offers excellent service and accommodations for people on a scuba diving vacation.
Gear up for a Grecian scuba diving vacation with an Aeris A1 Octopus Regulator that will surely come in handy for emergency Air requirements or in the encounter of a free flow. The scuba gear [http://www.scubasuppliers.com] features a patented orthodontic mouthpiece for optimum comfort and security while open-circuit diving. If you plan to tag along your kids for a weekend of snorkeling fun, you might as well invest in an H2Odyssey Snorkel Vest that is retailed in both adult and kid sizes.
Source by Felix Tero