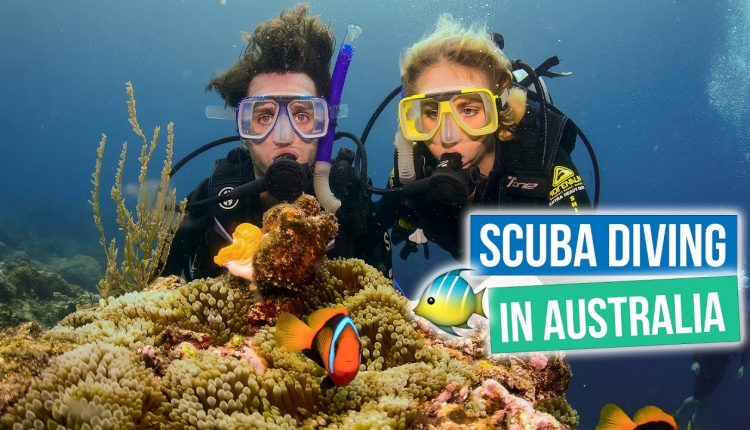 Scuba Diving in the Great Barrier Reef


I know many of you have been saying "How have you guys travelled all the way to North Queensland and not scuba dived yet?!" … Well we were saving the best for last!!
We spent our last days in Cairns diving with Nemo and all his pals and it was INCREDIBLE! We hadn't dived since getting our license this time last year in Africa so felt awesome getting back in the water 🙂
SUBSCRIBE TODAY – WE POST NEW VIDEOS EVERY – MONDAY – WEDNESDAY – FRIDAY AT 7AM AWST:
Check out Deep Sea Divers Den //
Check out Snapshot Underwater Camera Hire //
—————————————-­­–
Flying The Nest:
Blog •
Facebook •
Twitter •
Snapchat • flyingthenest
Stephen:
Jess:
—————————————-­­–
Want To Send Something?
"Flying The Nest"
PO Box 3130
Joondalup, Western Australia
6027
—————————————-­­–
NEW VLOGS EVERY MONDAY & WEDNESDAY AT 7AM AWST
NEW CHALLENGE/Q&A/COLLABS/FUN VIDEOS EVERY FRIDAY
—————————————-­­–
Hi, we are Stephen & Jess, Australian vloggers documenting our first year of leaving home and travelling around the globe. We want to inspire others to venture out, explore, take risks and go on our own adventure!!
We also run a travel blog over at www.flyingthenest.tv if you want to see personal recounts, photography, tips & wanderlust inspiration from Flying the Nest.
—————————————-­­–
Thank you for the music:
&
&
—————————————-­­–
Equipment we use:
Sony A7SII
Canon G7 X
DJI Mavic Pro drone
GoPro HD Hero 4

source