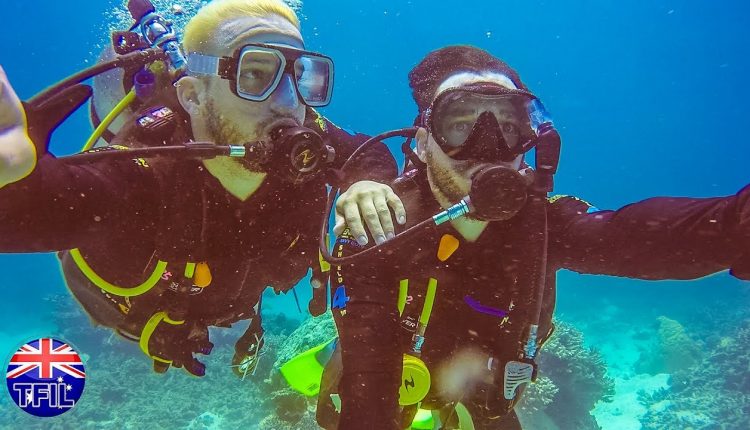 SCUBA DIVING w/ SHARKS AND SEA TURTLES at GREAT BARRIER REEF!


This Episode: We accomplish #2 on TFIL!!!! Scuba Dive at the Great Barrier Reef! Sea Turtles – Sharks – Trigger Fish & so much more! I kept this video a little long because I'm not sure how many of you will have the opportunity to scuba dive at the GBR
Make sure to LEAVE A LIKE! & Subscribe so you don't miss anything during this insane journey. =)
Check our our PATREON for bonus footage, podcasts, exclusive livestreams, personalized videos & more! www.Patreon.com/TFIL
SUPPORT THE CHANNEL & Grab your SEND IT gear! www.SendItCC.com
FOLLOW US ON INSTAGRAM & OUR PERSONAL CHANNELS!
ELTON CASTEE – IG @EltonCastee
HEATH HUSSAR – IG @HeathHussar
80FITZ – IG @80FITZ
CORBIN REINHARDT – IG @CorbinReinhardt
THANK YOU TO OUR $50 TIER PATRONS!
We truly appreciate your support! =)
Lester Moddy
Candace Foster
Melda Bisak
Stephanie Alysse Lozano
Aryanna Cabrera
Naomi Burke
Caitlin Cleghorn
Jenna Roberts
Sierra Mehr
McKenzie Teagarden
Colby Meyer
Jodie
Faith Frame
Wayne
Becca Samuela
Camm Rizzo
Sasha Gorodetsky
kris_nicole
Celina Sand
Heather Hamilton

source