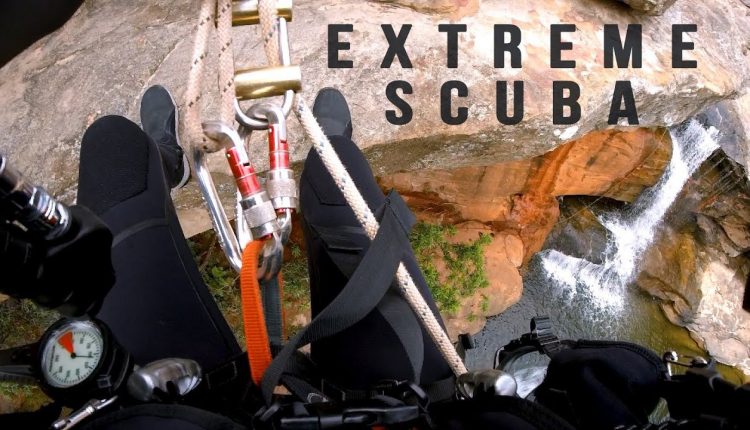 2 Dudes 1 Rappel – Extreme Scuba Diving


Now i'm no tech diver and i'm certainly no cave diver, so I found this little adventure super out there! As a wildlife photographer I never thought i'd find myself abseiling off a 12-15 meter high ledge in full scuba diving gear, weights and all, into a secluded rock pool.
Sorry for the audio, I forgot my microphone and thus was forced to use on-camera mics and waterproof action camera audio!
For those of you wanting a little more context, the area is Mermaids Pool in Wollongong, New South Wales, Australia. This is just an hour or so outside of Sydney. The steel cable that we lost there was a zipline cable that fell into the water as a result of a miscommunication when packing the gear back up. Our job as you probably guessed was to abseil down into the water and recover this as it's quite valuable.
Despite having almost no visibility, scuba diving in this pool was actually quite a lot of fun! Was a terrible dive, but the adventure surrounding it was super epic!
Hope you enjoyed this epic diving adventure!

Rating: 5.00