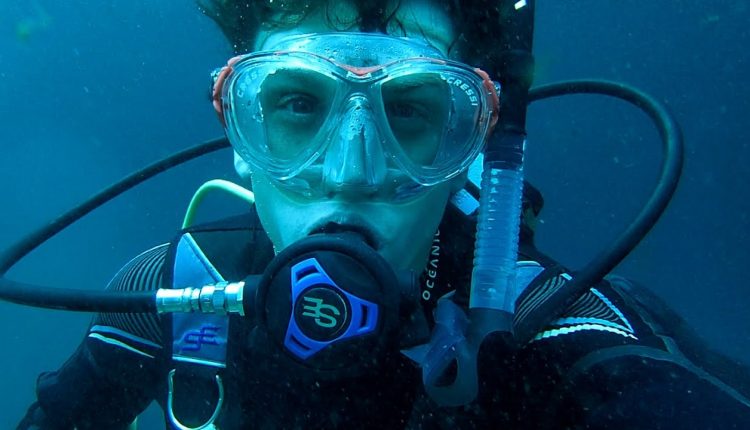 Completing My SCUBA Diving Certification: What an Amazing Adventure!


What's an amazing adventure out SCUBA Diving. I recently had the privilege to complete my Open Water SCUBA Certification in Florida. This video was filmed back in May of 2018. We had to practice the skills we learned on these dives (Most are not shown, since I couldn't film while doing the training). But I did get to explore several miles of river, see many fish and lots of other interesting things. Check out the video and let me know what you think. I plan to go SCUBA Detecting next!
Gear Used In Video.
Face Mask: amzn.to/2JqM81y
Underwater Video Camera: amzn.to/2JnbxZU
Editing Software: amzn.to/2JmQoz5
Scriptures Quoted: Isaiah 41:13; Isaiah 43:2
May the Lord be with you always!
Please be sure to subscribe if you enjoy my videos:
Keep up with my daily adventures!
Instagram:
Facebook:
Nugget Noggin T-Shirts visit:
Amazon Store:
Website:
Buy a Metal Detector:
About Nugget Noggin:
Hey! I'm Michael, I love to get outdoors and discover awesome things
with my metal detector. I started treasure hunting when I was 12 years
old and shortly after received my first metal detector. Since then, I've
been hooked and just love going out to search for the unknown. You
may see me in the woods crawling under an old house or diving down
in the river to search for rings. Wherever the adventure brings us, I'll try
my best to keep you entertained.
Completing My SCUBA Diving Certification: What an Amazing Adventure! | Nugget Noggin
Nugget Noggin
Rating: 4.82