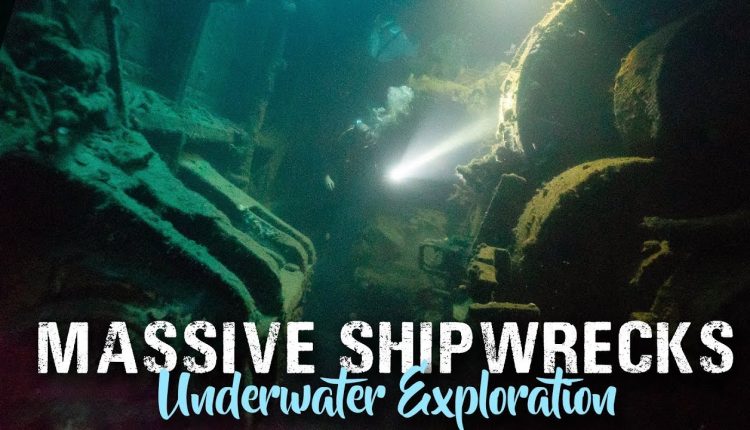 SCUBA DIVING Coron Palawan Philippines | WRECK diving w/ Exploring with Cody


Coron Palawan Philippines is becoming legendary. World class island hopping and beautiful blue water is reason enough to visit. It's already paradise for adventure travel, but the Scuba diving in Coron is a hidden secret. Not many know that it is home to some of the best wreck diving in the world.
Just north of Palawan Island, and about 30 meters below the surface in Coron Bay is a fleet of Japanese warships, sunk by American bombers in 1944 as they were fleeing the Philippines. These ships are massive. Some are over 150 meters long, and almost completely intact.
In this Philippines travel vlog, I team up with Exploring with Cody, and we tag team this incredible location. This was one of my favourite adventures in the Philippines. Let's go back!
#FearlessandFar #Coron #Palawan #Philippines
My behind the scenes videos are here!
—————————————-­­­————————————–­-­-­—————
♥ Friends ♥
Exploring with Cody:
—————————————-­­­————————————–­-­-­—————
♫ Music ♫
www.audiojungle.net
Recovery Abstract
Fashion Beats – Rarebeats
Quiet Ocean Background
Beauty Slow Motion Vibe
—————————————-­­­————————————–­-­-­—————
☎ Say Hi Here ☎
✧ Instagram:
✧ Tweetz:
✧ Facebook Fanpage:
—————————————-­­­————————————–­-­-­—————
✯ Experiences over Possessions ✯

Rating: 4.98