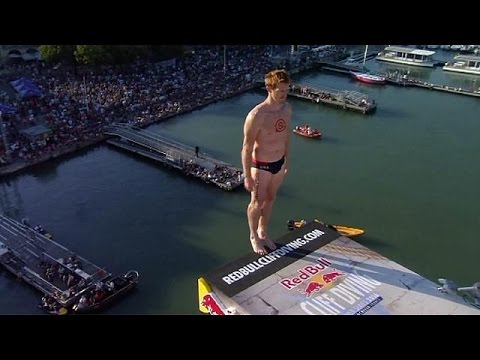 The world's top professional cliff divers challenged themselves in a thrilling competition on the fourth stage of the 2016 World Series at La Rochelle in France on Saturday (July 23).
Britain's Gary Hunt produced a stunning comeback, including two of the hardest dives in the world.
In front of an estimated 70,000 fans, 32-year-old Hunt rose from 12th place after two rounds with a front three somersaults with 4½ twists free.
Britain's Gary Hunt produced a remarkable comeback to win the La R…
Let the pictures do the talking: subscribe to No Comment
No Comment is brought to you by euronews, the most watched news channel in Europe.
Find us on:
Youtube
Facebook
Twitter
euronews.com

Rating: 4.60