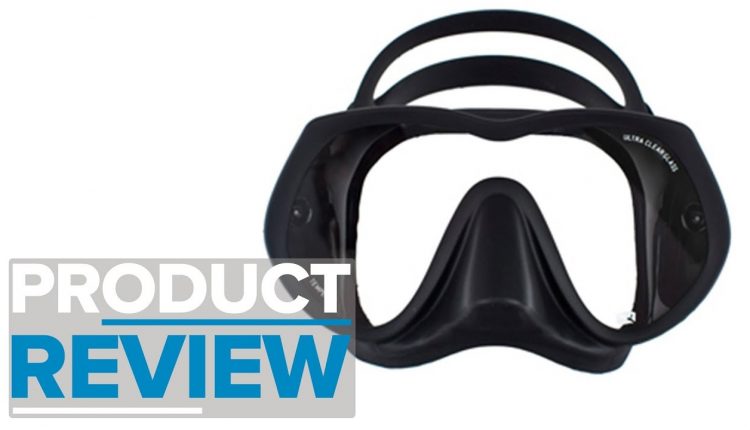 Dive Rite Ultra Clear Frameless Mask Review


Dive Rite Ultra Clear Frameless Mask Review
Shop –
Advice –
Visit our shop –
■
The Dive Rite Ultra Clear Frameless Mask is a smart quality mask with a large single, tempered glass lens with fewer impurities for a better quality view in the water. The frameless design bonds the silicone skirt directly to the lens for a less bulky mask and reduced internal volume.
WHO'S THE FRAMELESS MASK FOR?
Any diver or snorkeller who can appreciate a high-quality glass lens and a wide field of vision with a smart silicone skirt. The black frameless design is prefered by advanced technical divers but is suitable for anybody.
RECOMMENDED ACCESSORIES
A simple black mask will match a simple black snorkel like the Dual. All masks require preparation and treatment to remove contaminants on the lens like release agents and sunblock. A brand new mask will need preparation with something like Sea Buff and before every dive, a quick Defog Spray will keep your mask from fogging up.
For comfort and protection, we recommend a neoprene Strap Wrap and our Protective Case to keep the mask safe at all times.
■
Sources
Dive Rite
Ultra Clear Frameless Mask
■
Team
Presented By: Mark Newman
Written By: Mark Newman
Filmed By: Shaun Johnson
Edited By: Shaun Johnson
■
Hashtags
#productreview #diverite #diveriteultraclearframelessmaskreview #simplyscuba #review #diveritereview
■
Social Links
Facebook:
Twitter:
Instagram:
■
To browse our huge range of top brand Scuba gear and equipment for all ages, with fast shipping and 28-day returns, visit
For more helpful product videos plus expert scuba diving advice, head to

Rating: 4.83