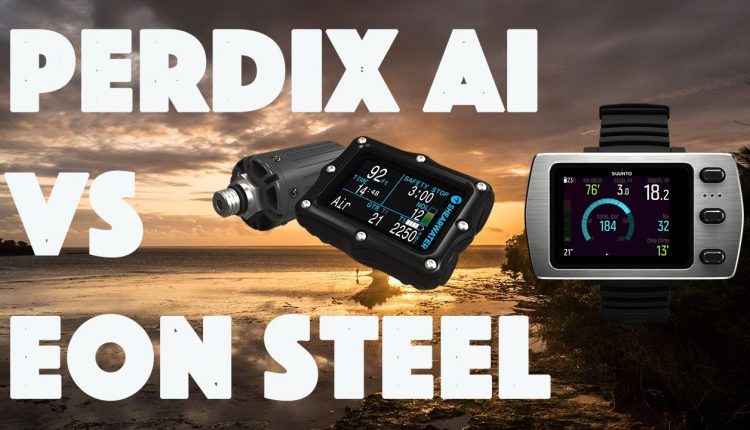 Shearwater Perdix Air Integrated Vlog "User Test & Conclusion" vs Suunto EON Steel in Chale Island


I put together a comparison video between the Suunto EON Core and the Suunto EON Steel at the end of 2017 while we were diving in Truk Lagoon on a Technical diving trip.
This video prompted a number of comments from divers who were strong Shearwater supporters, stating that the Suunto dive computers weren't as good as the Shearwater brand, and in particular the Shearwater Perdix.
Having never used a Shearwater Perdix it was very difficult to respond, so really this new video was created out of curiosity.
I was very fortunate to be introduced to the fab team at 'Narked at 90', who very very kindly loaned us a Shearwater Perdix AI (Air Integrated) to take away on a dive trip to Roots Red Sea in Egypt, so we could spend some time diving with it alongside our own Suunto EON Steel's. 3 weeks after returning from Egypt we had a planned trip to head to Kenya, to dive at Chale Island.
The Narked at 90 team were only too happy to let us hold on to the unit for this trip where we also filmed this video.
The content of the video are my own thoughts after diving with the Perdix alongside the EON Steel. Neither brand has requested this review, and the Shearwater Perdix has been returned. There is no biased opinion involved.
Please do let me know any thoughts you have in the comments, and of course please do feel free to like and share this video.
If you have found this video useful then why not subscribe to our channel to stay up to date with all our new content.
Special thanks to the team from Narked at 90
For more information on Chale Island visit
Music in the video is called Immersion by Gavin Luke.
Sourced from Epidemic Sound.

Rating: 4.83