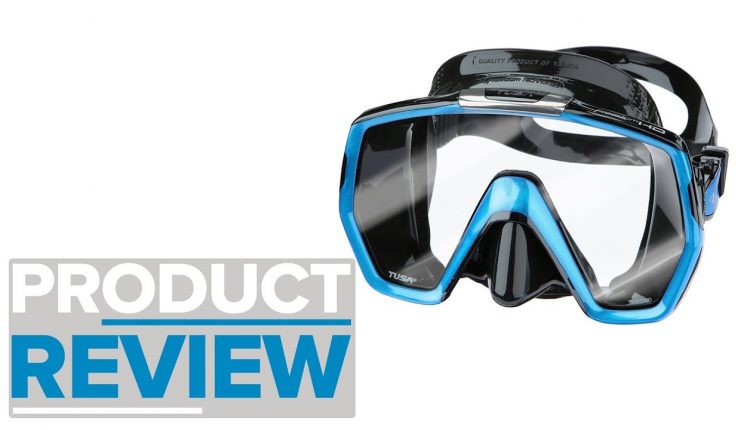 Tusa Freedom HD Mask Review


Tusa Freedom HD Mask Review
Shop –
Reviews –
Visit our shop –
■
The incredible TUSA Freedom HD dive mask boasts a stunning field of vision thanks to the new Freedom technology pioneered by TUSA. The rotational buckle system allows 180-degree swivel to fit the widest cross-section of faces ever.
Freedom Technology
TUSA engineers spent years studying human facial features to come up with a series of improvements to the mask skirt to make the Freedom HD one of the most comfortable masks ever.
The mask has a dimpled skirt around the cheeks and forehead to offer a superior seal to flat skirts in these areas. This increases the skirts softness and suppleness in these critical areas reduces the chances of leakage.
The skirt has various thicknesses of silicone which in areas around the mouth which distort whilst holding a snorkel or regulator again offer a superior seal.
As water pressure increases all masks push harder onto your face until you equalize the pressure. Thanks to revolutionary stability ridges the Freedom mask stays in shape and remains comfortable avoiding leakage for longer.
The Freedom Dry technology with the mask means the edges of the skirt are made from low friction silicone which offers superior softness and fit.
■
Sources
Tusa
Freedom HD
■
Team
Presenter(s): Mark Newman
Writer(s): Mark Newman
Editor(s): Shaun Johnson
■
Music
Some Of You –
Artist: Text Me Records –
■
Hashtags
#productreview #tusa #freedomhd #review #scubadiving #simplyscuba
■
Let's Get Social
Facebook:
Twitter:
Instagram:
■
To browse our huge range of top brand Scuba gear and equipment for all ages, with fast shipping and 28-day returns, visit
For more helpful product videos plus expert scuba diving advice, head to

Rating: 4.69