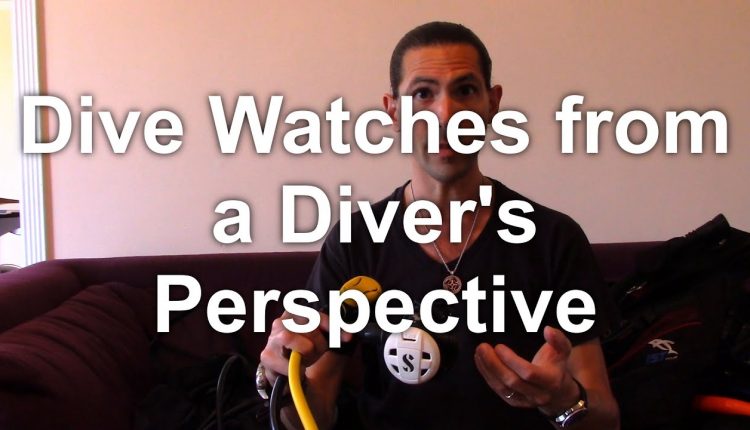 Dive Watches … for Diving


KDP discusses scuba diving and dive watches. Besides talking about what I look for in a dive watch that I'll take diving (Spoiler alert: There's nothing terribly surprising, it's just a matter of what I prioritise.). There's ea fairly long segment where I show my dive kit and explain a bit about what it all does; if you only care about the watch-related bit, feel free to jump ahead to ~15:30.
Videos / links mentioned:
– The Fat Gent channel:
– The Fat Gent's review of the Invicta Pro Diver (or 'what to not look for in a diver'):
– vid. about using a unidirectional bezel:
– home of Tibby Adapters: (I didn't mention it in the vid., but the bars are just standard holes-case 24-mm springbars, so you could put whatever strap you want on the Suunto.)
Related videos / links not specifically mentioned:
– review of my Trident GMT:
– review of the Citizen EcoDrive Diver:
– Ariel Adams (of 'A Blog to Watch') learns to dive: (I'm not sure if it's in this vid. or another in the series, but he does actually talk specifically about watches and how diving's changed his appreciation for dive watches.)
If you're considering diving (and don't have medical conditions that prevent it), do it: It might not be right for you, but there's only one way to find out … I don't think diving is something that resonates with everyone, but it's worth trying (at least) once—it's like visiting another planet, and being weightless is pretty great!
I didn't specifically mention it, but, for the dive nerds: My regs are: 1st stage: ScubaPro Mk11; 2nd Stage ScubaPro C200; octo.: Mares (not sure about the specific model). The console computer is the Suunto Cobra 3, and the wrist computer is the Suunto D6i with the 'Tibby' adapters from Sphere. Totally had my first stage upside-down when I was talking about attaching to the tank; my bad! I'm certified through Padi (OWD, AOWD, drysuit, Nitrox), and I've logged ~150 dives … I think that the Great Blue Hole in Belize is, if anything, underrated … –and– That ought to cover most of the diving FAQ ;~P (Happy to answer any other questions or geek out about dive kit in the comments!)
—————————————-
Like, Share, & Subscribe if this resonates with you.
GMail: [email protected]
YouTube: youtube.com/kdpross
Instagram: instagram.com/theoriginalkdp
Tumblr: theoriginalkdp.tumblr.com

Rating: 4.31