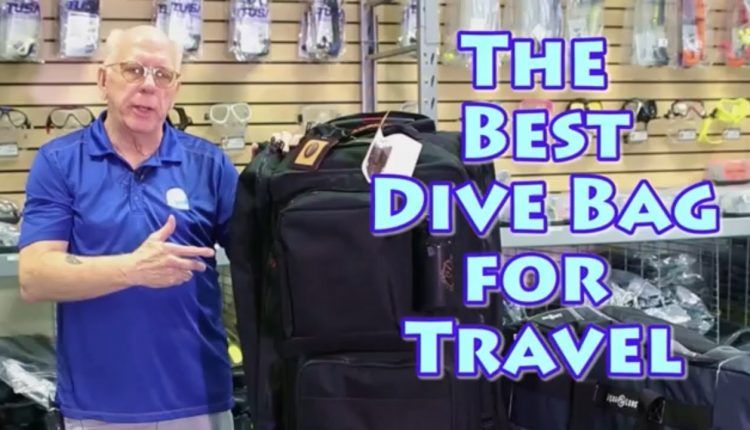 2019 Best Dive Bag for Travel *** Akona Roller Back Pack AKB144


What's the best dive bag for travel in 2019. We reviewed our stock of bags and our group of divers have selected the Akona AKB144.
In this review we look at what features make this bag a winner when it comes to choosing a travel bag for your scuba gear. Lots of room in this great bag for 2019.
Here's the Akona Roller Back Pack AKB144 list of features.
This popular & versatile New Roller Backpack features adjustable extension handle with dual lock points. Locks at 10"/25.4cm & 17"/43.2cm for easy and comfortable maneuvering.
A large main compartment carries bottom/back reinforced panels. For extra-protection, top, front, and sides are packed with long-lasting foam padding.
Equipped with an inside mesh sleeve, the bag easily accommodates bug spray, lotion, sunscreen, or water bottle.
It also has fin side pockets with drainage vents and shock-absorbing durable wheels. These wheels deliver guaranteed resistance against dirt, dust, sand and salt for smooth movements.
For passing through the busiest terminals, simply unzip the padded hidden shoulder satraps.

Rating: 5.00