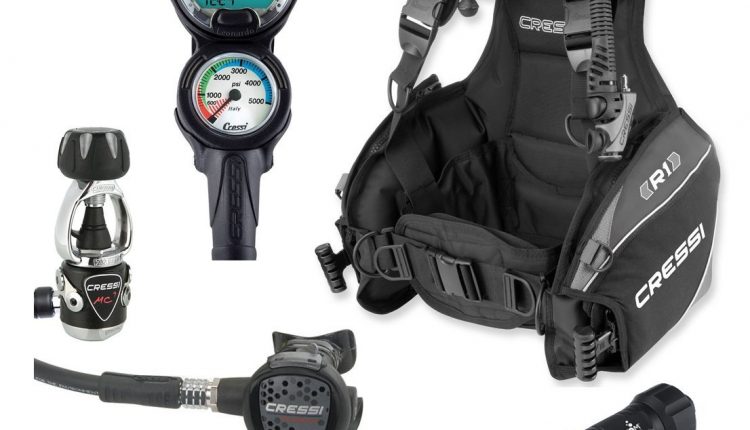 The Top 3 Essential Pieces of Scuba Diving Gear Every Diver Needs
If you have decided to go scuba diving on a regular basis, then you will eventually want to start building up your own kit. However, there is so much scuba diving gear and accessories on the market that sometimes it can be difficult to know what to invest in and when. As a beginner, you only really need the basics, but as you gain experience and start participating in more advanced dives in deeper water, you may find yourself wanting to add to your equipment. With that in mind, let's take a look at some of the essential pieces of scuba diving equipment that every diver needs.
1 – Wetsuits
No list of recommended scuba diving gear would be complete without mention of wetsuits! These are important not only for protection, but also to help regulate buoyancy and temperature while in the water. Choosing the right wetsuit can be the difference between a safe dive and a dangerous one! All wetsuits are certainly not created equally and it is important to make sure that you choose the appropriate type for the type of scuba diving you participate in. For example, a 3mm wetsuit is only really suitable for use in tropical waters while a 7mm wetsuit is best suited to cold water diving. It is important to consider where you will be diving before purchasing your own wetsuit. You may even want to pick up more than one if you dive in a variety of different locations.
2 – Fins
Fins are a very important piece of your scuba diving kit as they will greatly assist your mobility while in the water. There are various different types of fins on the market and the style that you choose will depend both on the type of diving that interests you and on your own personal preference. The most traditional choice would be paddle shaped fins which are used by the majority of divers regardless of their experience level. However, you may also want to look at vented fins and split fins which have their own benefits in terms of improving how efficiently you can move through the water. You will also want to decide if you would prefer open heel fins or full foot fins depending on which you personally find more comfortable.
3 – Masks
Scuba diving masks are essentially there to allow divers to see while under the water and also to protect their eyes. There are various different types of masks on the market including split lens, single lends and multiple lens. It all comes down to personal preference and of course finding the right fit for your comfort.
These are the basics of any scuba diving kit. Obviously, you are also going to need an air tank and you may eventually want to add on more accessories. However, this will be enough to get you started with your own scuba gear.