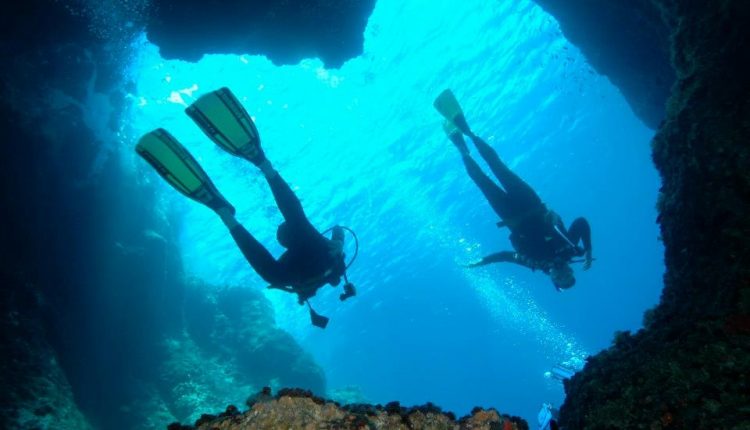 Scuba Diving in Greece – The Top 3 Breathtaking Diving Sites
Having a sturdy connection with the seas, Greece comprises a massive collection of islands and coastline offering innumerable opportunities of underwater adventure for you. Scuba diving in Greece is one of the most prominent underwater sport inviting thousands of divers worldwide every year. The crystal clear water, caves, crowded marine life and the shipwrecks are their major source of attraction.
With plethora of diving sites available for people of all the ages, you can make your selection as per your individual choice. Until 2005, diving anywhere in Greece was difficult due to the limitations on different diving sites. Now, with no such restrictions, you can enjoy uninterrupted experience of diving at numerous diving centres.
The ideal time for diving
Although scuba diving in Greece is popular all through the year, the winters can particularly turn out chilly for you. Thus, the ideal time to do scuba diving in the Greek waters is between April and October when the temperature remains warm. Moreover, you will find relatively clear visibility of waters in most of the islands that makes them ideal for recreational diving experience.
Paving your way through the Mediterranean, Aegean and the Ionian Sea, the top 3 scuba diving sites that you should not miss are –
Diving in the Ionian
Surrounding large numbers of islands and dive centres, diving in the Ionian Sea is a big experience. Corfu, being the most popular island offers several underwater caves having open roofs for you along with attractive shipwrecks and reefs to explore. Also, the Kefalonia Island around Ionian Sea is amongst the best European diving spots. You can expect overhangs, sheer walls, fine caves and wrecks while diving at Kefalonia.
Kefalonia also offers good prospects of underwater photography for you due to its mild temperature and 30-40 metres average visibility. Moreover, Lefkas, Zante and Ithaca are some other promising diving sites around the Ionian Sea.
Diving in Cyclades
The Cyclades is yet another promising group of island in Greece offering diversity of diving sites for you. With good ferry connections, you can easily take up several islands for diving. The most spectacular diving islands are Mykonos, Naxos, Paros, Santorini, iOS and more. These islands are famous for their marvellous rock formations, reefs, barracuda, sponge walls and more.
North-Aegean diving
Whether you are a learner or a well-trained scuba diver, the north-eastern part of Aegean offers numerous good prospects of scuba diving for you. Islands like Thassos, Samos and Lesvos offer great opportunities for both learning and activities.
Comprising islets like Agios Georgis, Palios, Tarti and Vatera, Lasvos has diversity of alternatives for you to dive throughout its coast. You can observe rock slides, reefs, clear water visibility, beautiful marine life and shipwrecks while diving through these islets.
Samos, being a recently developed diving site offers virgin condition of diving for you. You can particularly find diversity of fishes such as starfish, eels, octopus and lobster on this island. On the other hand, Thassos has something unique to offer for you. Its Volcanic Tears site offers remarkable view of lava formations underwater.