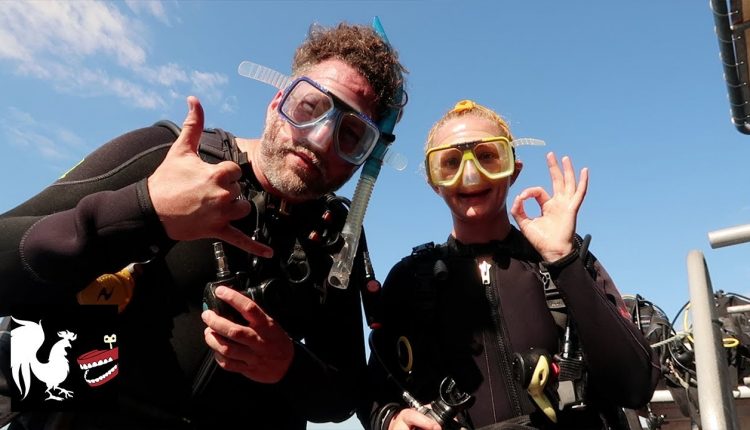 Burnie Vlog: Scuba Diving at the Great Barrier Reef | Rooster Teeth


Ellie flips the script on Burnie and gets him out of his comfort zone. After Pax Australia she takes Burnie and Ashley scuba diving, staying on a liveaboard boat at the Great Barrier Reef. Join FIRST to watch episodes early:
» Get your Rooster Teeth merch:
» Subscribe:
MUSIC: Go To Sleep, Bustra – Everything's Different (Monstercat Release), Da Tooby – Knockout 2, Liquid Lounge, Anders Morlin – Money Job, Pacific Palisades, Matt Cherne – Close.
About Burnie Vlog:
To celebrate the "Year of the Rooster," Burnie decided to make a weekly vlog to show the inner workings of Rooster Teeth and experiences from his life as CCO! Travel with Burnie as he represents the company all over the world, catches up with old friends, and goes behind the scenes in all things Rooster Teeth.
More Rooster Teeth:
» Achievement Hunter:
» Let's Play:
» Red vs. Blue: