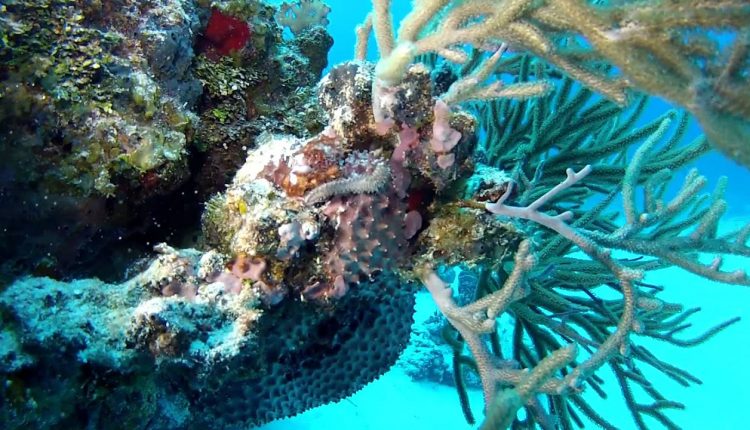 Best Diving in the World. Cozumel , Mexico GoPro Hero3.


My last day of diving on the Cozumel reefs on our month long visit. Nov 12 to Dec 12 , 2012. The first reef is called Caracolillo and the second is Cedral. I was diving with one of my favourite dive company's " Dive with Martin" After over 250 dives with this company I can not recommend them more highly. Everyone from the dive masters, Captains, equipment managers and front desk staff are like family to me.
Thank you Orlando for making this dive one of the best of the trip. Also I had a chance to meet once again one of my favourite dive buddies and her husband. I also meet some new dive buddies.
I filmed this with the GoPro Hero2 in 1080p 30fps 16:9 wide aspect ratio. I used the flat lens housing from GoPro. Also at times used 2x Sola 2000's and a Backscatter magic flip filter with the Snake River Prototyping tray and lockline arms.
I could have done a bit more editing but i think this video would be great while having a coffee and checking you email in the morning. Or even better on your 50″ HD flat panel TV. Please hit like if you are logged into your google or youtube account also click subscribe if you would like to receive updates when my new videos are uploaded.
** adding this product to what I like to use as extension pole for GoPro and edit the title from "Word" to " World", lol. Dec/18/2013.
N°036 – relaxdaily
Sound recording
3:03 – 6:32
Fin des Jours – Chicane
Sound recording
15:30 – 16:20 play match
reamdancing – Fishing Men
Sound recording
6:37 – 8:57 play match
Amen Tune – Aaron Static
Sound recording
12:05 – 15:44 play match

source