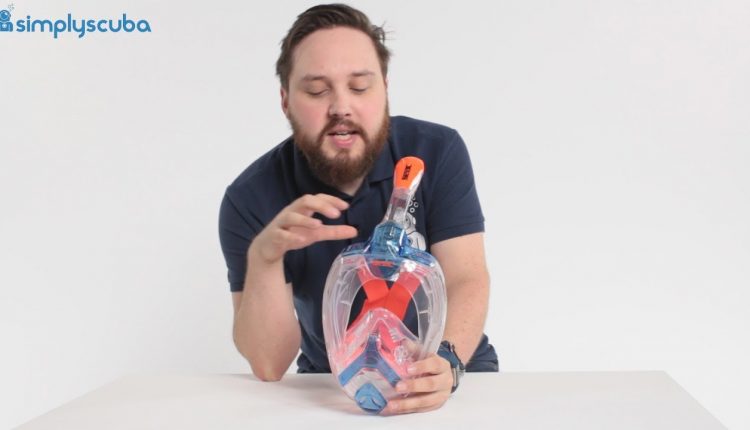 Seac Sub Unica Full Face Snorkel Review


Seac Sub Unica Full Face Snorkel
Shop –
Scuba advice –
Visit our shop –
The Seac Unica Full Face Snorkel is a great way to keep your face out of the water while snorkeling. The mask covers your whole face and lets you look down into the water while breathing normally through your nose and mouth. The wide Z-shaped seal creates an effective watertight seal all around your face and even if any water does get in then it will get trapped away from your face and pushed out the bottom when you breathe out.
The snorkel at the top is removable for storage and transport and it features both a splash guard to keep water out and a dry valve that closes the top of the snorkel when submerged. A huge bore snorkel ensures you get plenty of fresh air in the mask and all of the bad air you breathe out is pushed out a different hole in the mask.
The design of the airflow through the mask means that you don't have to prepare it or defog it like a conventional mask because the fresh air you breathe in passes over the inside of the lens defogging it before it makes it to the nose pocket. Exhaled air that usually fogs up lenses passes around the side of the mask and out the top.
::Contributors::
–
–
–
–
………………………………
Social Links
Podcast:
Facebook:
Twitter:
Instagram:
To browse our huge range of top brand Scuba gear and equipment for all ages, with fast shipping and 28-day returns, visit
For more helpful product videos plus expert scuba diving advice, head to

Rating: 4.30