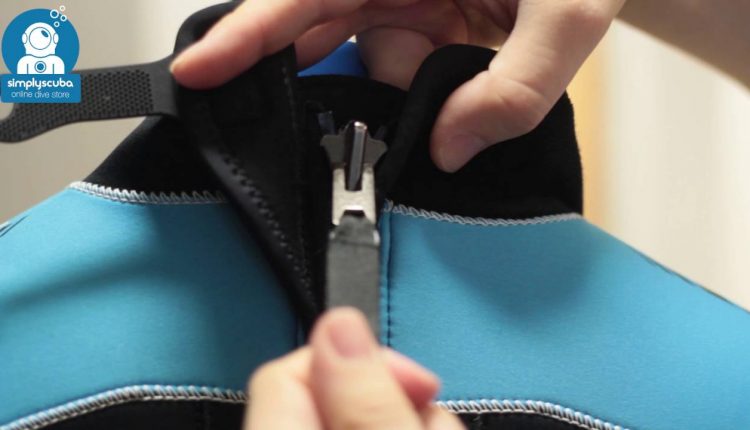 Waterproof W50 5MM Mens Wetsuit – www.simplyscuba.com
The Waterproof W50 5mm Mens Wetsuit is a new level of warmth and comfort from the stretchy UltraFlex neoprene for plenty of movement and a snug fit. Plenty of features all over the suit make it a great choice for colder waters.
UltraFlex Neoprene
This 5mm ultra soft neoprene can flex and stretch thanks to it's nylon / spandex lining, making it easier to put on and take off and it gives you full range of movement without restriction.
Flexible neoprene allows the suit to mold closer to your body to stop water from flushing around your suit so you will stay much warmer during your dives.
Reinforced Details
Your shoulders, wrists, seat and knees have details that protect the suit from usual wear from SCUBA diving and make the suit more practical. The detailing over your shoulders, wrists and seat grip when wet to stop your equipment from shifting and moving. Shoulder details stop your BCD straps from slipping over your shoulder, around your wrists holds your computer securely on your wrist and stop it from twisting on your wrist and your seat stops you from slipping on a RIB or on a wet bench when you're sat down.
To browse our huge range of top brand Scuba gear and equipment for all ages, with fast shipping and 28 day returns, visit
For more helpful product videos plus expert scuba diving advice, head to

Rating: 4.72