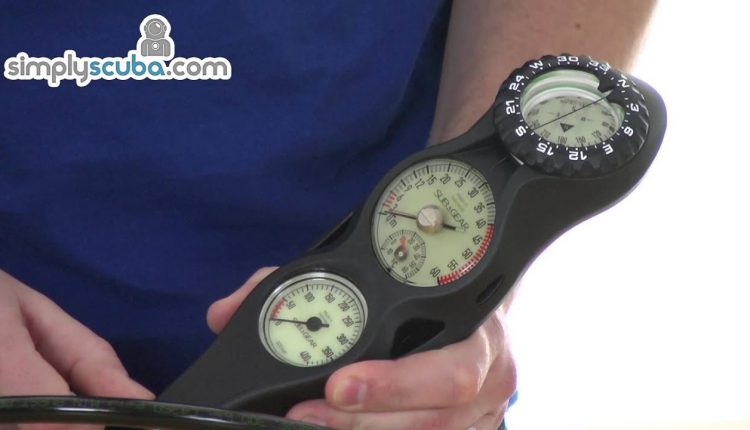 Sub Gear Triple Gauge – Pressure, Depth and Compass – www.simplyscuba.com
The Sub Gear Triple Gauge features a pressure and depth gauge as well as an analogue compass in an inline format. The pressure gauge displays cylinder pressure up to 400 bar (300 bar working pressure) with 0-50 bar clearly marked in red.
The analogue depth gauge uses a clear scale to show actual depth to a maximum of 60m. The gauge shows 3 and 6m as red dots to indicate these critical safety stop depths and 40 – 60 as shown in solid red to indicate the limits of recreational diving and beyond. The gauge also features an analogue maximum depth needle to record the deepest point since last reset.
The compass allows easy underwater navigation whilst still allowing complete visibility of all other gauges. A side viewing window in the console ensures accurate reading whilst moving and the swivelling bezel allows the diver to set bearings.
All the gauges are housed within a robust protective rubber boot with loops at the end and either side of the high pressure hose to allow for retaining clips or retractors to be fitting to the console.

Rating: 5.00