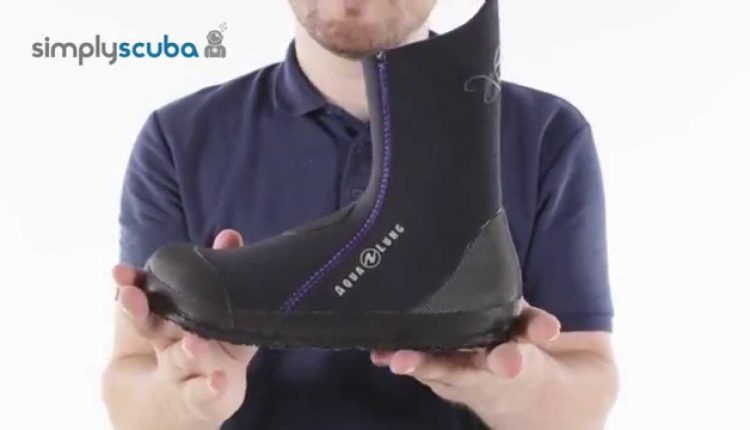 Aqua Lung Ellie Ergo 5mm Womens Boot – www.simplyscuba.com
The AquaLung Ellie Ergo Boot is designed by women for women. The Ellie has been made just for women for an ergonomically comfortable boot. Super stretch upper is shaped to accomodate a woman's lower calf and flexible to allow freedom of movement.
Zipperless Entry creates a near perfect seal and elimates water exchange & heat loss found onsome zip-up style boots. Triple glued & blind-stitched seams are water tight to further slow water flushing which keeps your feet warmer on dives.
Anatomical ERGO™ shape gives more space where it is needed to prevent rubbing on the big toe and the side of the foot from more traditional shaped boots. Protective toe, instep and heel cap for added durability against your fin pocket.
Custom Molded rubber outsole has a deep grip to hold onto slippery surfaces and dive sites.

Rating: 3.75