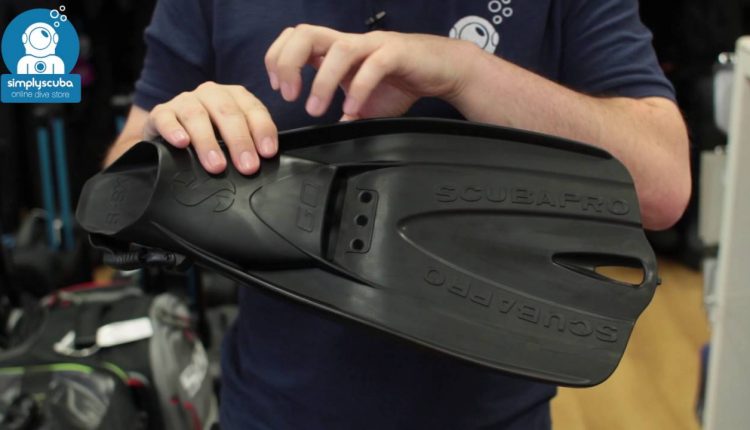 Scubapro Go Travel Fins – www.simplyscuba.com
The Scubapro Go Travel Fins are a light weight pair of travel fins made from a tough monoprene® with all the benefits of an open heel fin with the comfort and freedom of a full foot fin. The adjustable bungee heel strap fits a great range of sizes whilst making it easy to put on and take off.
Compact
Designed for travel the Go Fins weigh 1.5kg for a pair and they are small enough to easily fit in IATA carry-on luggage so you can really pack light. Ready to go at a moments notice the Go fins can fit in most small bags but still have the power and efficiency of larger fins.
Tough
100% Monoprene® construction doesn't have any joins or hinges which makes them very tough and hard wearing. The monoprene is soft enough in the foot pocket to wear them bare foot or with a pair of neoprene socks when the water gets colder.
Power Bars on the underside of the blade prevent the blade from flexing too much to maintain a 25° blade angle and a perfect angle of attach when finning. A central power panel provides longitudinal rigidity and channels water to the tip of the fin propelling you through the water.
To browse our huge range of top brand Scuba gear and equipment for all ages, with fast shipping and 28 day returns, visit
For more helpful product videos plus expert scuba diving advice, head to

Rating: 4.34