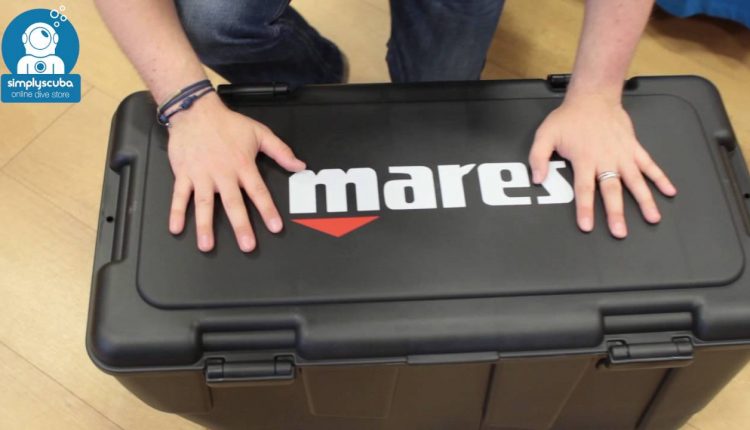 Mares Diving Box – www.simplyscuba.com
The Mares Diving Box can be used to store and transport your scuba diving equipment before and after diving.
Rugged Wheels with a fold-away handle aid easy transport to and from the dive site without the need for heavy lifting. Ambidextrous design and large carry handles make it easy to move around .
Removable Hinged Lid can be locked down with four swing handles, swing open by removing two handles from one side or removed completley by removing all four handles for easy access.
Water Tight Design will contain all of your wet dive gear and keep the boot of your car dry and clean. After dives the box can be filled with water to wash or soak your dive gear after use.
Secure Padlock Closure can lock your valuables inside to stop casual theft.
To browse our huge range of top brand Scuba gear and equipment for all ages, with fast shipping and 28 day returns, visit
For more helpful product videos plus expert swimming advice, head to

Rating: 4.92