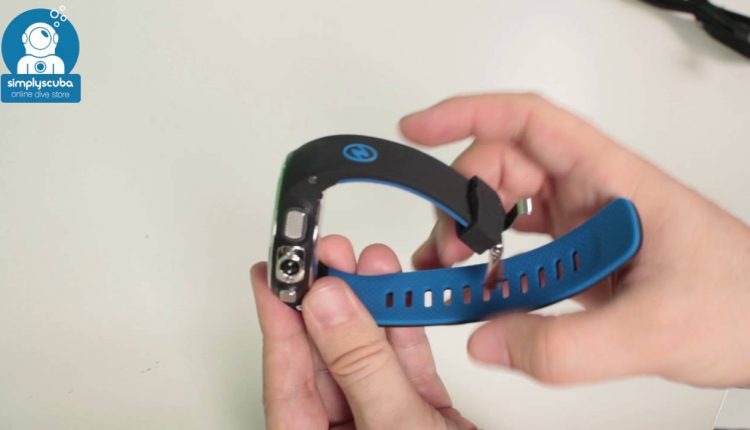 Aqua Lung i450T Dive Computer – www.simplyscuba.com
The AquaLung i450T Dive Computer is a wrist watch sized computer full of useful features that you can use in every day life as well as underwater. Optional wireless air integration so you can see how much air you have left on your computer for life as transmitters will pair for life without having to re-pair again and again.
Hoseless Air Integration
The i450T uses AquaLung's patented Gas Time Remaining Algorithm when paired with a transmitter to calculate exactly how long your gas supply will last based on your breathing rate and depth for more accurate gas management.
You can connect up to 3 different transmitters with 3 different gasses to the i450T for multiple stages.
Multi-functional
Air, Nitrox, Gauge and Free Dive Modes are all dedicated modes for whatever discipline you are diving. A built in digital compass makes sure you always know which direction you're going and features a North reference, return bearing lock, and declination adjustment.
Features
Multiple gas capability manages up to 3 Nitrox mixes (with 3 transmitters), each with individual PO2 set points
Automatic altitude adjustment ensures an accurate profile
Advanced watch functions including alternate time zone, stopwatch, lap timer, daily alarm, and countdown timer
Pre-Dive planning feature allows a preview of planned dives to confirm no-decompression limits
Automatic Safety Stop Countdown displayed in minutes and seconds for clarity
User changeable battery, with a data retention feature that maintains settings and calculations between battery changes
User-updatable software gives access to the latest features and upgrades
Backlighting for easy reading in low light
Salt or fresh water dive selection
Optional deep stop with countdown timer
To browse our huge range of top brand Scuba gear and equipment for all ages, with fast shipping and 28 day returns, visit
For more helpful product videos plus expert scuba diving advice, head to

Rating: 4.21